Celine Dion Absolutely NAILS Sia and Rihanna Impressions
Wheel of Musical Impressions with Céline Dion
05:49
If lullabies sounded like this when we were young, we'd all be rockstars!
Many have risen to the challenge of Jimmy Fallon's Wheel Of Musical Impressions, but his latest victor Celine Dion most certainly left us more than entertained with her awesome celebrity impersonations on the Tonight Show With Jimmy Fallon.
We definitely didn't see these coming...
First there was Cher...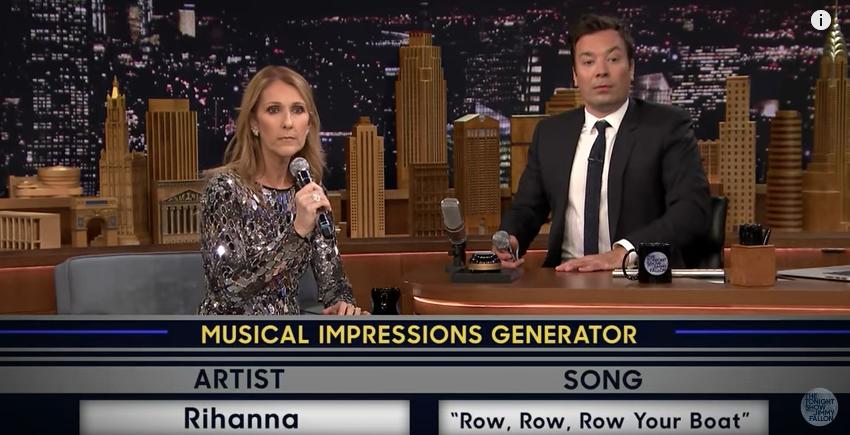 The 'Titanic' singer almost drowned in a sea of fear as she was challenged to sing Frère Jacques in the voice of fellow legend and friend, Cher. With every quiver and 'Ding dang dong' adlib, she nailed it!
Then She stepped it up a gear with Rihanna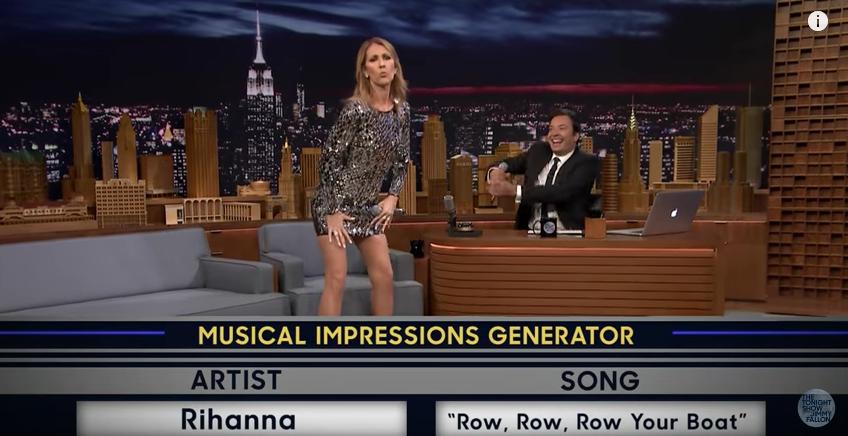 With the Bajan singer's signature moves at hand, Celine Dion got into full Rihanna mode turning the pop star's hit single 'Work' into 'Row, Row, Row Your Boat'.
And then the GRAND Finale...SIA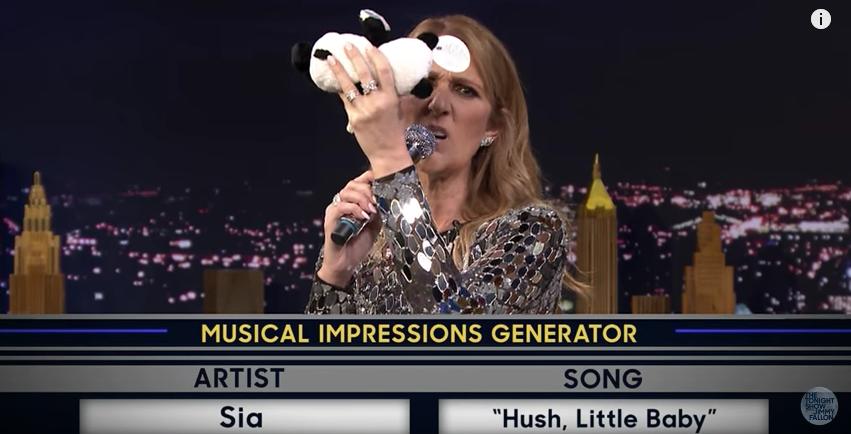 Just when you thought it couldn't get any better, Jimmy's Wheel Of Musical Impressions gave Celine Dion the daring task of singing the 'Hush, Little Baby' lullaby in the voice of singer/songwriter, Sia!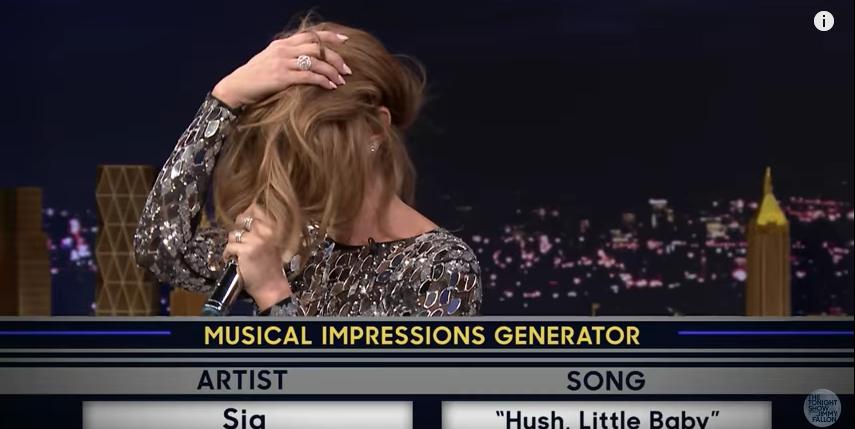 Using a teddy bear panda, the music legend covered her eyes to emulate the Swedish star's signature look, before using her own hair to match Sia's super long fringe. The star then went full throttle on the vocals, copying the pop star's well known ad libs and soul.
Don't believe us? Watch the full video above and let us know your favourite impression.