We'll Soon Be Able To See Channing Tatum Strip Off IN THE FLESH!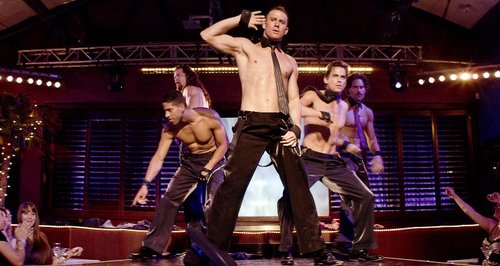 Brace yourselves ladies...this is the news we have all been waiting for.
Forget Beyonce tickets, if you want to see an eye-popping display you might want to snap up yourself tickets for Channing Tatum's latest venture.
The hunky actor answered all our prayers when he revealed he would be bringing 'Magic Mike' from the big screen to the stage in a sizzling new strip show in Las Vegas.
THIS IS NOT A DRILL! WE REPEAT. THIS IS NOT A DRILL!
Channing, who plays an irresistibly sexy stripper in the popular film franchise, revealed the exciting news during a video on Facebook live as he argued it was about time that strip clubs for women existed.
Well, if the performances are anything like the film, then we have to agree with you there Channing!
"God knows we have enough gentlemen's clubs in this world, so let's start the first gentle lady's club." He joked, before adding cheekily, "Or maybe not so gentle, it depends what you're into."
In the video, the Channing takes us on a tour through his home (coincidently filled with HOT shirtless men that he "lives with everyday") as he ponders the idea of a follow-up movie.
I was thinking," Tatum said as he walked, "what's the next step for Magic Mike? 2D? We've done it twice. 3D? 3D hasn't been cool since Avatar. Virtual reality? I don't know."
He continued his speech, asking "What if we created a world where women were given the same options that men have been given for centuries?"
Thus the idea of Magic Mike Live was born!
Hallelujah!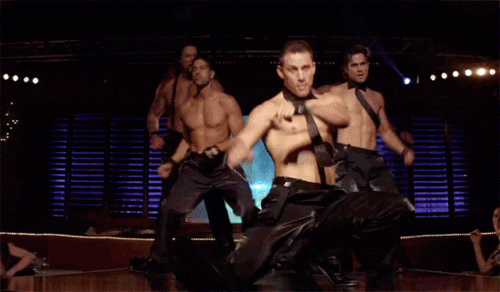 Read more! Channing Tatum Pairs Up With Beyonce For Epic Lip Sync Battle
The sexy show will debut at the Hard Rock Hotel in Las Vegas in March 2017.
While Channing claims he thinks it will be "fun" to direct and star in the show, there's no word yet as to whether he and his hunky co-stars Joe Manganiello and Matt Bomer will appear.
He said: "If I'm ever in shape enough to do that again, I'll absolutely go out and have a fun night or two."
However, looking at some of the show's performers featured in the Facebook video, we're impressed to say the least!