Does Cheryl's Genius Parenting Advice Prove She's Ready To Be Mum?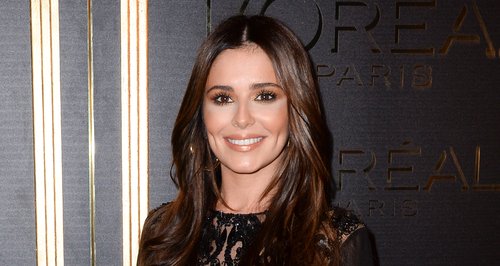 The star has been the centre of speculations as to whether she is pregnant with Liam Payne's baby.
Cheryl may be still be yet to confirm or deny whether she is expecting her first child with boyfriend Liam Payne, but it hasn't stopped her dishing out some parenting advice to stressed out dad Chris Hoy.
The former Girls Aloud star made her first televised appearance in months when she appeared on Wednesday night's episode of 'The One Show' to talk about her new role as an ambassador for ChildLine.
The star, who has been covering up her midriff and appears to be sporting a burgeoning bump in recent weeks, showed she is more than prepared for the prospect of motherhood when she gave Chris Hoy some tips on how to deal with sleepless nights with his two-year-old son.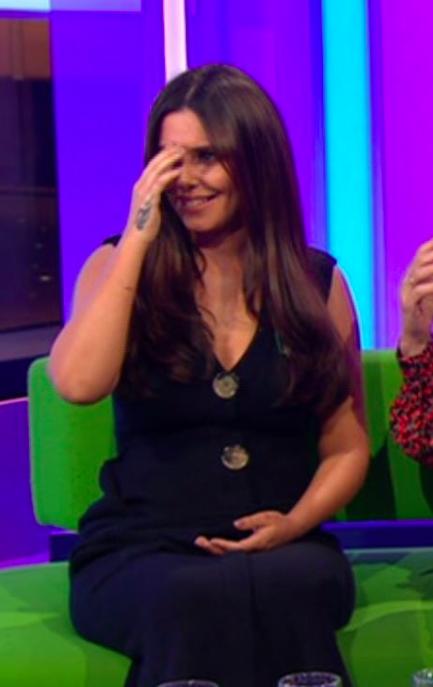 Speaking on his sleepless nights, he said: "It's the complete opposite, the thought of a full night's sleep would be amazing.
"He's two and he still hasn't slept through, but Cheryl's gave me a good tip, lavender oil and a humidifier."
The singer, who looked glowing as she sat on the green sofa with her hands placed in front of her stomach, then explained why the items could help the baby.
She said: "Lavender helps you to sleep, and it's peaceful, a nice aroma."
Unfortunately for fans, Cheryl remained tight-lipped on rumours surrounding her pregnancy, leaving us all in the dark once again as to whether she is actually set to become a mum.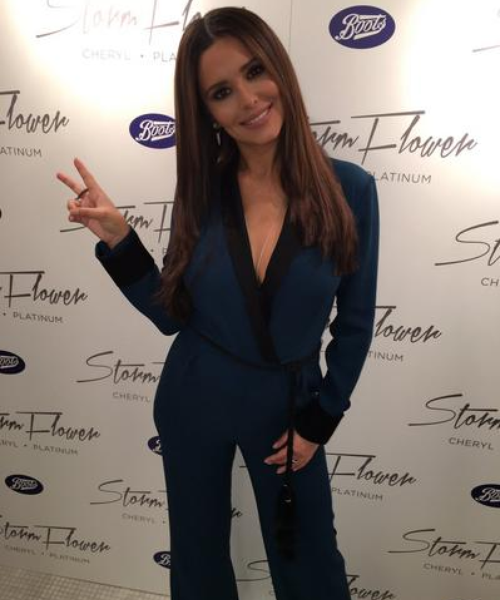 Rumours surrounding the star reached fever pitch this week when she chose to skip the red carpet at the Pride of Britain Awards on Monday night, while best pal Kimberly Walsh appeared to confirm reports.
Speaking to The Mirror, Kimberley said: "It's not that I'm not allowed [to talk about it]. It's just that she's my best friend. I don't want to talk about her … anyway."
When the reporter asked her to pass on their congratulations to Cheryl, she said: "Thank you."
Update 31st October 2016:
Oh my oh my! We predict Liam Payne is about to land in the BIGGEST way possible.
The One Direction singer is about to follow in the footsteps of band mates Zayn Malik and Niall Horan and unleash his solo material onto the charts.
And his first song? A love song of course!
Given the ridiculously romantic nature of his current love life, we're hardly surprised, but boy oh boy are the lyrics to this soulful ballad making us blush!
Have a listen to the teaser track below... All we can say is lucky Cheryl ;)
WARNING: X-Rated Lyrics Alert!
They've been best friends since, well, FOREVER.
Now 34-year-old Kimberley, who's is pregnant herself, has imparted some words of wisdom to her dear friend Chezza.
The former Girls Aloud member gushed to the 'Daily Star' that that she's "really happy" that her good friend is so content at the moment.
However, when pressed by the interviewer to elaborate, the singer responded that she didn't want to get into "too much detail" as to why Cheryl is in such good spirits.
We wonder what it could possibly be...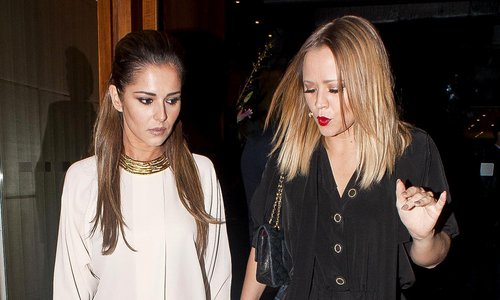 Update 3rd October 2016:
Fans are delighted and relieved after Cheryl FINALLY ended her silence on Social by posting a picture of her wearing the famous flower crown Instagram filter.
The singer has been quiet on her account for weeks, despite being at the centre of continuing pregnancy furore.
The photograph may have been part of a contractual obligation to L'Oreal as Chezza is an ambassador for the brand and credits them in the photo, but fans will simply be happy that the 33-year-old brunette beauty is back.
The pop songstress dazzled as she attended a chic party thrown by the brand, with models Naomi Campbell, Lara Stone and Kardashian momager Kris Jenner also on the guest list.
Although the internet went into meltdown over whether she has a fuller figure or not, the star is staying private and still refuses to address the stories.
The Gold Obsession Party, thrown by L'Oreal Paris seemed to show Cheryl hiding her tummy with a dark top and sheer jacket... could that be the rumoured baby bump under there?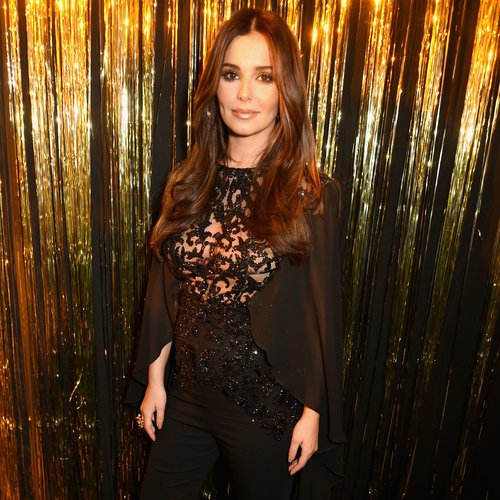 Update 26th September 2016:
Cheryl's mum Joan Callaghan has been photographed buying pregnancy pillows in Mothercare sending the rumour mill into overdrive. Does this confirm that Cheryl is pregnant with Liam's baby?
The fans seem to think so...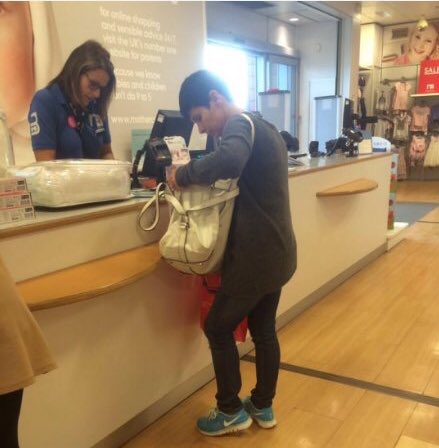 Picture | Twitter
Update 15th September 2016: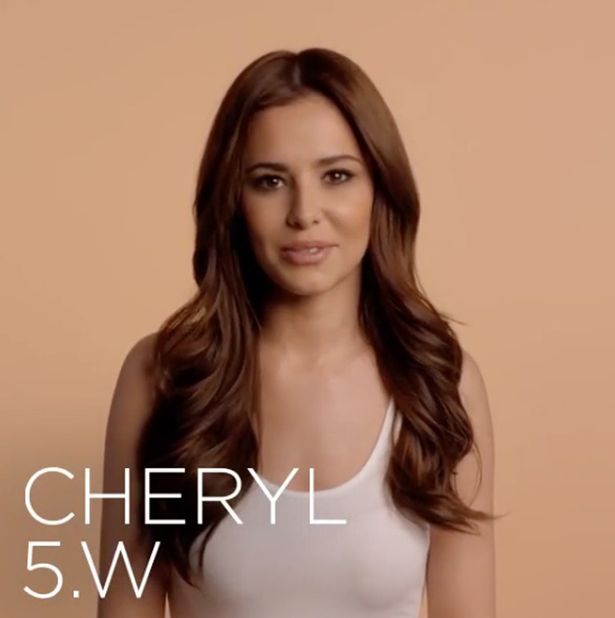 The rumour surrounding Liam and Cheryl's love affair has began churning once again, after Liam changed his Twitter bio to describe himself as "the luckiest guy in the world" this week, fuelling speculation that the former One Direction star could be getting ready to settle down with his girlfriend.
The update comes after Cheryl set tongues wagging when she showed off ruler faced appearance in a new advert L'Oreal earlier this week amid new reports the pair are "ready to have a baby".
Neither of the stars have confirmed or denied recent claims, but a source told Now magazine: "Cheryl's never been more determined to have a baby.
"It's like it's the only thing in the world that matters to her.
"She's never been so focused on something. Cheryl has a stash of pregnancy and motherhood books she's always reading."
Update Thursday 10 March 2016:
The 32-year-old and One Direction crooner were pictured looking very cosy as they left a smart restaurant holding hands on Wednesday night.
The 'X Factor' judge didn't seem shy to tell the whole world how she feels as she stepped out in a statement necklace with the word 'Love' written in big letters.
The pair were joined at Salmontini by Fernandez-Versini's mother Joan Callaghan.
News of the singers' relationship has surprised some of her fans, as Fernandez-Versini was only reported to be divorcing her husband back in January.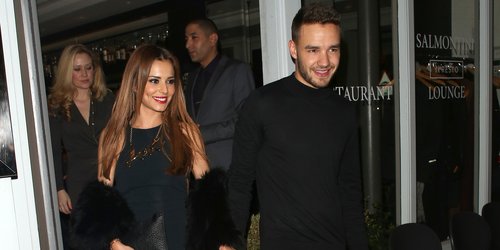 Update Tuesday 8 March 2016:
Liam Payne's ex-girlfriend Sophia has reportedly spoken out for the first time about his rumoured relationship with Cheryl Fernandez-Versini.
The brunette beauty, who dated Liam for two years before splitting in October 2015 , reportedly told NOW magazine that she finds his relationship with the 'X Factor' judge "weird".
Speaking to Now magazine, the 22-year-old said: "It's SO weird. I knew about them a little bit ago, but who thought it would actually come out?"
On whether she's been feeling upset about her ex boyfriend's new flame, Sophia insisted she's been holding up well, adding: "Yeah... I'm okay. I'm all good."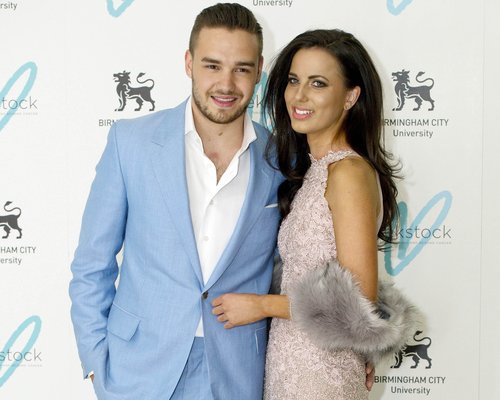 Meanwhile, showbiz's hottest new power couple are at the centre of speculation as to whether they'll star together on 'X Factor' this year.
Rumours are flying that plans are in the pipeline for the two singers to appear alongside each other on the hit TV show.
Despite the show's boss Simon Cowell staying shtum over the predictions, bookies are taking bets that the two lovers will star together in the next series, with Ladbrokes posting 2/1 odds.
We reckon Simon would be MAD not to jump at the chance to get Cheryl and Liam on board, as ratings for the show would no doubt rocket!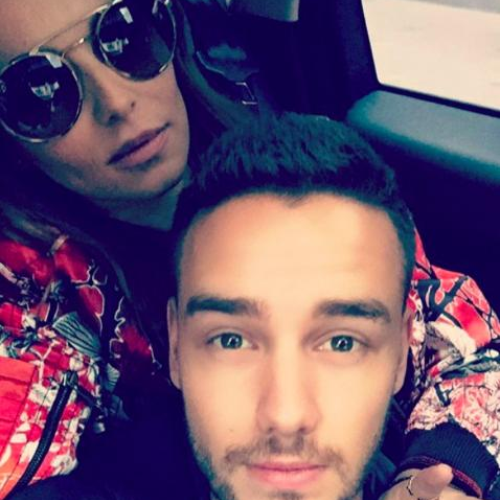 The rumours come after news that Cheryl Fernandez-Versini, 32, has bagged herself a new fella in Liam Payne, 22.
The One Direction star, who is ten years younger than the 'X Factor' judge, confirmed they are more than just friends when he changed his Instagram profile picture to an image of the pair.
The romantic black and white snap sees Cheryl snuggled in the arms of a very TOPLESS Liam on what appears to be a sofa or a bed, and we have to say they look pretty cute together!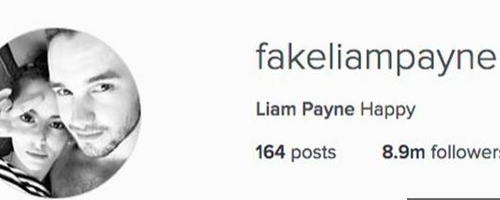 It looks as though Liam is smitten with the brunette stunner, as he also updated his bio to simply say "Happy".
So when did their love affair begin and how has it blossomed since then? More importantly, what's become of Cheryl's pending divorce from husband Jean Bernard-Versini?
We've got all those burning questions answered.
When Did Liam Payne and Cheryl Fernandez-Versini Begin Dating?
'The Sun on Sunday' newspaper revealed that Cheryl, 32, and Liam, 22, had been secretly romancing each other since December - the same month that the X Factor judge split from her husband of 19 months, Jean Bernard Fernandez-Versini. Sources close to the pair say that Simon Cowell played matchmaker and while it was "unexpected" they've both made each other incredibly happy.
The couple began dropping subtle hints about their relationship with a number of flirty exchanges on Brits night.
Liam also fuelled dating rumours when he posted this picture to Instagram on Valentine's Day, where he seemingly called Cheryl baby after sending her flowers.
Do Cheryl And Liam Payne Have Matching Tattoos?
Liam set tongues wagging when he unveiled a rose tattoo on his hand that bares a strikingly similar resemblance to the inking Cheryl had on her lower back and rear back in... It could be a mere coincidence, but reports claim it's a declaration of his love for the singer.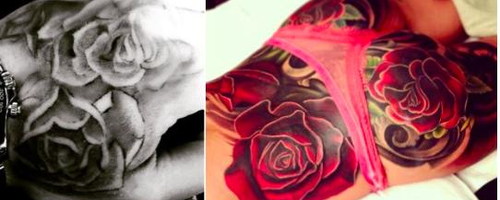 Has Cheryl Fernandez-Versini Divorced Jean Fernandez-Versini?
Cheryl is yet to confirm that she is divorcing her husband. However reports claims the X Factor judge split from her husband of 19 months in December and she hasn't been wearing her wedding ring.
Was This Cheryl and Liam's FIRST Kiss?
Liam Payne appeared on the 'X Factor' with bandmates Niall Horan, Harry Styles and Louis Tomlinson when One Direction delivered their final TV performance before disbanding next month. Newly surfaced footage sees the pair sharing an an embrace during the ad break, and it's raised question as to whether they were already dating.
Were Cheryl and Liam Spotted In Tesco?
The Twitter-sphere quickly went into meltdown after an alleged picture surfaced of the pair during a late night trip to Tesco in a local Guilford branch. It's not yet clear if the picture, snapped by an eagle-eyed fan, is definitely Cheryl and Liam but it's VERY convincing.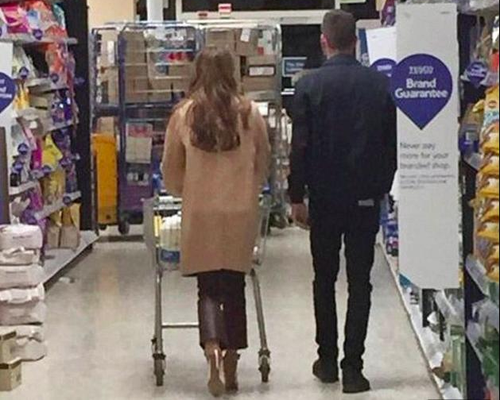 Did Cheryl and Liam Go On A Secret Holiday Together?
It's thought the couple went to extreme lengths to keep their relationship quiet - even jetting into the Carribean seperately to enjoy a romantic Valentine's break together. Cheryl flew there in early February and is thought to have travelled from Barbados following Girls Aloud pal Kimberley Walsh's wedding, while Liam jetted in from London.
How Did Liam Payne and Cheryl Meet?
Cheryl first met Liam when he auditioned on the 'X Factor' back in 2010 when Cheryl served as a judge on the panel. Of course, Liam was later paired with four other lads – Harry Styles, Louis Tomlinson, Niall Horan and Zayn Malik – and they went on to become absolute global superstars.
When Did Liam Payne and Sophia Break Up?
Liam split from girlfriend of two years Sophia in October. He previously dated dancer Danielle Peazer from 2011 to 2013.
So is this the new couple we should be looking forward to? Something tells us to watch this space, as we reckon more PDA is on the cards from these two love birds.