Chris Hemsworth gets pulses races in workout video as he preps for new role
16 November 2018, 12:00 | Updated: 16 November 2018, 12:14
The Thor actor worked up a sweat in a steamy workout video that he shared with his Instagram fans.
Chris Hemsworth has got fans hot and flustered with his most recent Instagram video
The 35-year-old Thor actor drove his followers wild when he uploaded a clip of him training for his next acting role.
In the video the hunky Hollywood star can be seen performing a series of exercises at the gym, flexing his impressive muscles.
He throws punches, does push ups and shows off other impressive moves which he said is to "focus on strength, speed [and] mobility".
Read more: Fans can't stop talking about Chris Hemsworth's bum after seeing this picture!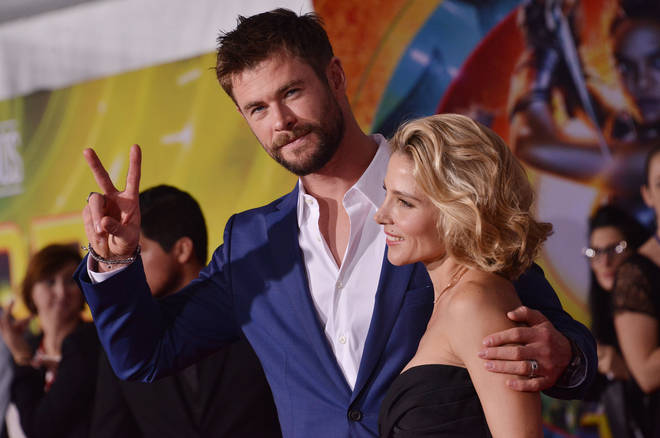 The actor is known for his macho movie roles and is of course most famous for playing the titular role of Thor, god of thunder, in the Marvel franchise.
His fans left gushing comments about his appearance in the video.
One said: "You're amazing" while others simply left love heart emoji's as words appeared to fail them.
The role that Chris could be preparing for may be for upcoming film Dhaka.
According to the International Movie Database, the film is in pre-production with no release date.
The IMDB page for the movie describes it as a "kidnap extraction drama focused on a worn out mercenary named Rake "played by Hemsworth" who is hired to save the son of a businessman.
The shooting locations include locales in India and Indonesia.