Chrissy Teigen says her strange cartoon crush led her to marry John Legend
21 June 2018, 17:30 | Updated: 19 December 2018, 12:22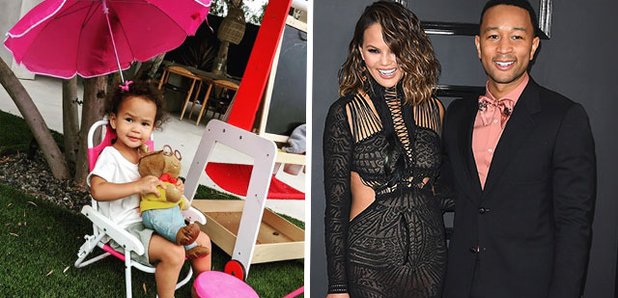 Chrissy Teigen poking fun of John Legend being an Arthur lookalike is everything!
No stranger to a bit of online banter, Chrissy Teigen cranked it up one notch yesterday by pointing out that her hubby resembles the cartoon character, Arthur.
Posting a picture of her daughter Luna, cuddling the toy version of much-loved aardvark, Chrissy hilariously captioned the image: "Luna and daddy."
In a comment underneath the post she added: "This is my childhood Arthur doll.
"My mom has kept it all this time. Maybe I've been attracted to Arthur my whole life and now I found my real life human one."
Whilst fans were left in hysterics over Chrissy finding her real-life Arthur, John, who was on the receiving end of the joke responded in the best way.
The singer commented beneath the post simply with the word, "Wow", before later taking to his Twitter and changing his bio to, 'Chrissy's husband. Father of Luna & Miles. No relation to Arthur.'
Couple goals!
Watch more: