New mum Chrissy Teigen left frightened after a man photographed her using a breastpump in her car
11 July 2018, 08:28 | Updated: 19 December 2018, 12:20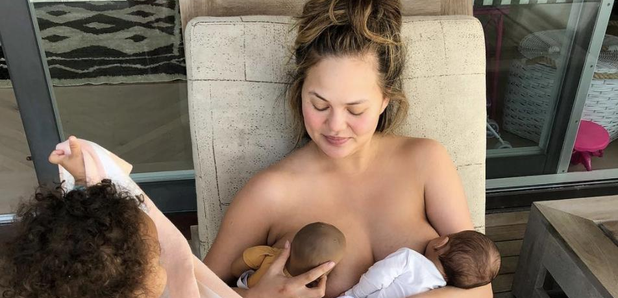 Chrissy Teigen, 32, revealed that 'creepy' paparazzi snapped pictures of her.
During a private moment in her car while pumping breast milk for her son Miles, paparazzi snapped a picture of Chrissy Teigen leaving her reeling.
Read more:
The presenter and model, who is married to singer John Legend, told all after one of her fans asked her to share a picture of her pumping for all 'the pumping moms' out there.
Chrissy replied that she's actually had a her picture bizarrely taken by paparazzi while pumping before.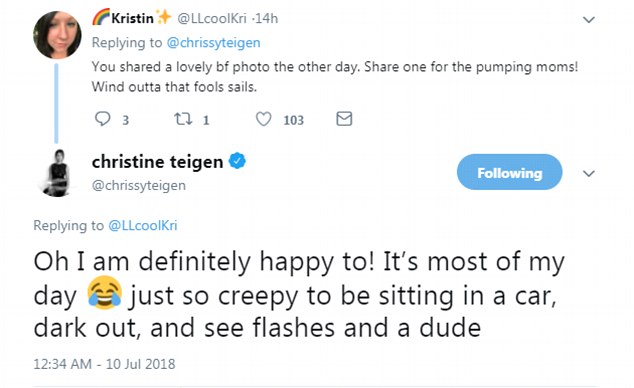 She said: "so creepy to be sitting in a car, dark out, and see flashes and a dude."
Many followers of Teigen on twitter, who are also mothers, leapt to her defence over this invasion of privacy while she did what was essential to feed her child.
But one follower couldn't see the problem with this when Chrissy has openly shared pictures of herself breastfeeding in the past.
He instead claimed she should "get tinted windows" if she was worried about privacy invasion and said "It's in plain view of the public so makes no sense to be upset about it"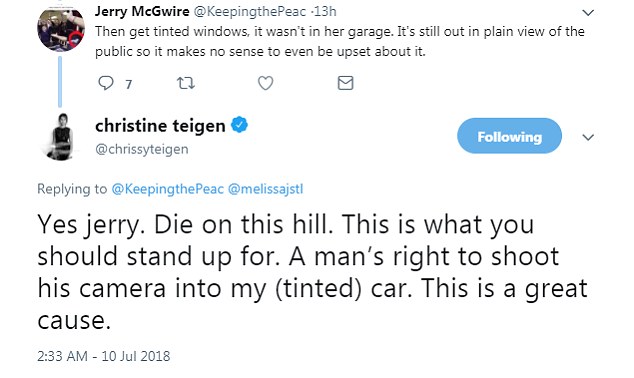 As always, Chrissy's loyal fans were quick to defend her and shut down the Twitter troll but the 32 year old also hit back at the critic sarcastically pointing out that this was a 'great cause' for him to defend so passionately.
If there's one person who knows how to handle herself on Twitter, it's Chrissy Teigen!