Chrissy Teigen's Latest Video Shows Us We Should Embrace Our Imperfections
1 August 2017, 16:14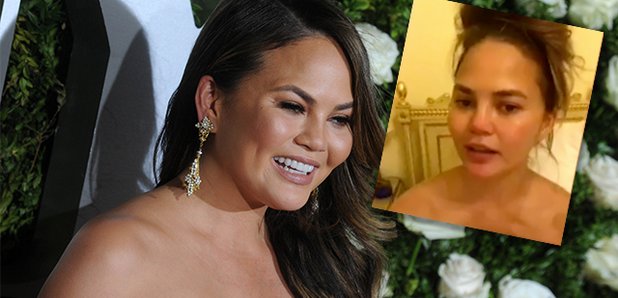 Chrissy Teigen's latest tweet is SO relatable!
In a world where Instagram rules and we all feel the pressure to keep up with the Kardashians it can be easy to forget that everybody has their flaws.
And by everyone, we mean supermodels, celebrities...even Chrissy Teigen!
She is our absolute girl crush thanks to her yummy mummy skills and of course how stunning she is. But she is one of a select few supermodels out there that seriously keeps it real and her latest video is a comforting reminder that nobody is perfect.
She shared a clip on Twitter which had the caption 'period skin. so mad' in which she shows the camera some patches of spots we are all very familiar with at that particular time of the month.
In the footage she is seen totally make up free and gives us a good look at some sore looking patches of her face we've all experienced before.
She says "this is my skin on my period, look at it, so angry!" It's good to know even absolute goddesses like Chrissy get dreaded spots too and many took to Twitter to thank the model for baring her blemishes for all to see.
I love Chrissy. Literal model. Still gets acne and owns it https://t.co/XzLdHZyD2k

— KiAnna Hoppe (@kianna_hoppe) July 31, 2017
As the father of 2 young girls, it's reassuring to see a LITERAL model who is comfortable in her own imperfections. A sincere thank you!

— David Isaacson (@davideisaacson) July 31, 2017
Ummm this is an amazing thing to share Happens to us all!

— Sabrina Said (@South_Said) July 31, 2017
What an inspiration!