6 Times Coldplay Proved They're The Ultimate British Band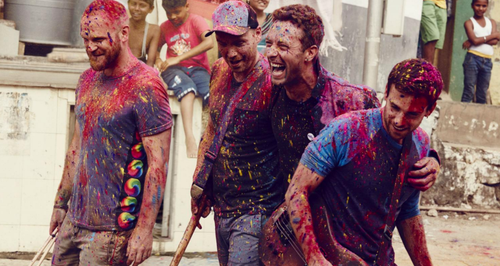 Whether they're getting giddy in new places or trying to explain the rules of American football (yes, Chris Martin, we're looking at you), here are some great examples of Coldplay showing off their British sensibilities...

They may not be THE Fab Four, but Coldplay are up there as one of the best British bands of all time!
The chaps got together to make sweet music in 1996, but they didn't officially change their name to Coldplay until 1998. They played gigs for two years until a little song called 'Yellow' was released in 2000. The rest they say is history.
But despite the fame, Grammy Award wins, countless live shows and the high profile marriages (and 'conscious uncouplings'), Coldplay have stuck to their roots and remained remarkably down-to-earth.
Here are some of the ways that Chris Martin, Guy Berryman, Jonny Buckland and Will Champion have proved they're the ultimate Brits done good...
Sarcasm is their go-to humour
Coldplay wowed the crowds at the Superbowl Half Time Show earlier this year, but it was Chris Martin's start-turn on James Corden's Carpool Karaoke that had us in stitches. In true British style, Chris decided to very dryly explain the rules of American football...we know he's joking, but we're not sure the American audience do! Head to 2.08 to see the funny moment...
They still get giddy in new places
Let's face it, they've all got enough money to travel the world a few times over, but the chaps of Coldplay still seem to get excited when they land in a new place. In fact, half their Instagram feed is made up of them showing how incredible their overseas experiences are! This video of the quartet looking out the window of their Mexican hotel room is one of our faves!
They're modest to a fault
When Chris and Johnny appeared on the 'Ellen Show', Johnny joked that his anonymity is so good he almost gets turned away from his own gigs! Watch the funny exchange in the video, but jump to 40 seconds in for the self-deprecating humour we know and love!
They avoid drama at all costs
Watch as the guys attempt to weave a fantastic argument story, when really they've not got a bad word to say about each other! Just like most of us when we go on holiday, it's hard to let those Brit manners slide...even if you are on James Corden's chat show!
They're not afraid to be silly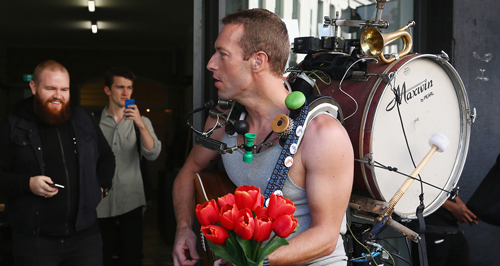 Kudos to Chris Martin for pulling off this Dick Van Dyke one man band suit on a busy street in Sydney! The band are famously up for a giggle, like that infamous 'Game of Thrones' inspired musical sketch they did for Red Nose Day 2015. Priceless.
They defy dress codes at every occasion
They nonchalantly accept praise like it's no biggie wearing what can only be described as gym gear to a suited and booted event...yes, we are talking about this year's BRIT Awards 2016. Come to think of it, it looks like Chris Martin's style icon is Sheldon Cooper from 'The Big Bang Theory'!
Just keep being you Coldplay!
You and a friend can win the chance to see Coldplay LIVE at Wembley in June, plus a whopping £350 spending money!
To find out more about this incredible competition in partnership with StubHub, click here.
Are you a Coldplay superfan? Let us know below...