Coleen Nolan looks downcast as she's seen for the first time since quitting Loose Women
7 September 2018, 12:38 | Updated: 19 October 2018, 19:11
Loose Women star Coleen Nolan quit the show after being accused of bullying guest Kim Woodburn.
Coleen Nolan looks downcast as she's seen for the first time since announcing she was quitting Loose Women.
Make-up free and wearing an oversized red fleece, the 53-year-old's appearance was a million miles from her usually glam and well-groomed on-screen look.
The singer announced on Thursday that she was taking an "indefinite hiatus" from the ITV daytime show, and axing her forthcoming solo tour.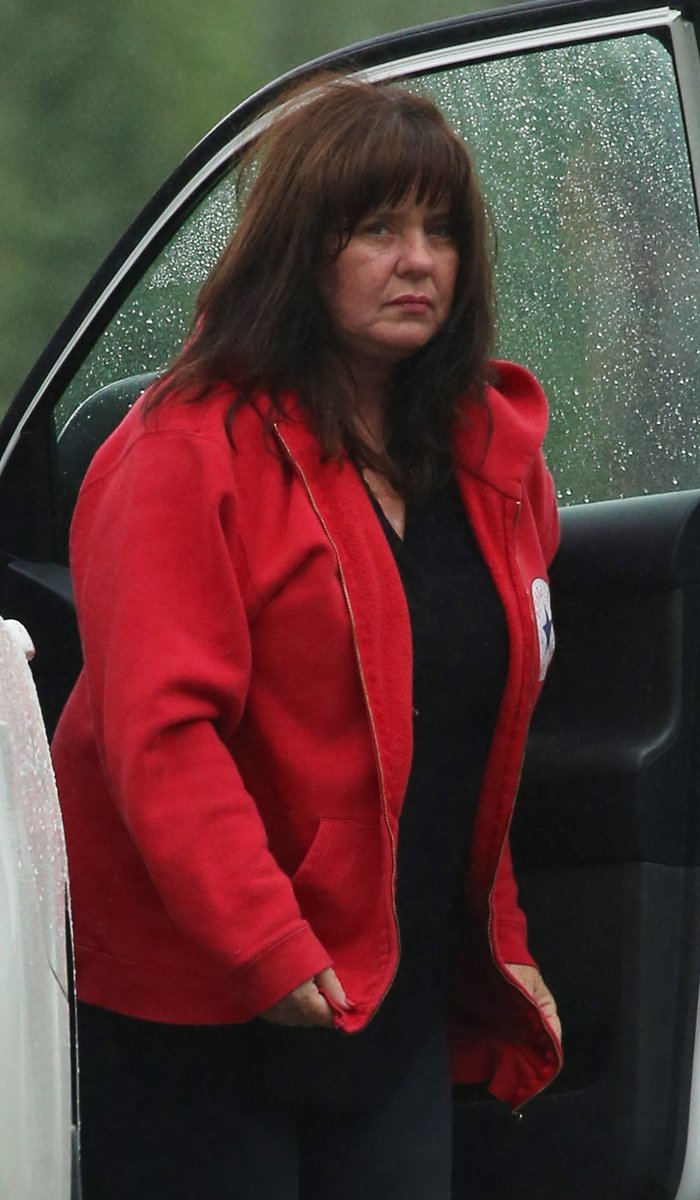 Coleen looked downcast as she was seen visiting a farm shop in Wilmslow (Image: Splash)
Her announcement came days after she made a tearful appearance on This Morning where she opened up about receiving sick death threats from trolls after being accused of "bullying" Kim Woodburn, 76.
Coleen and Kim clashed live on Loose Women last week, with the row escalating to the point that the How Clean Is Your House star stormed off air in floods of tears.
Viewers were convinced that they heard Coleen muttering unkind comments about the fiesty reality star as she opened up about being abused as a child.
Over 7,000 people complained to Ofcom about the row, and over 26,000 people signed an online petition calling for Coleen to be dropped from the show.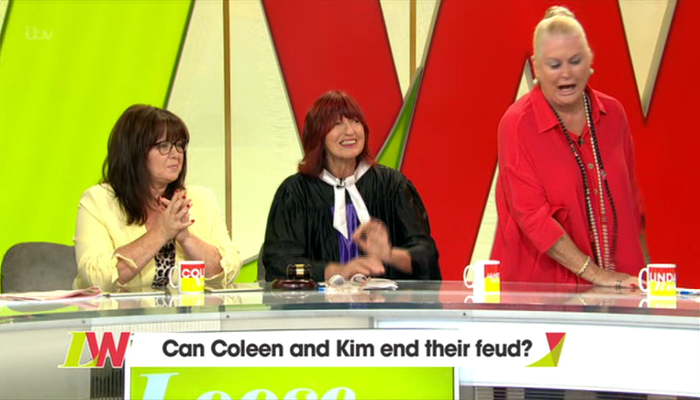 Coleen claims she wanted to bury the hatchet with CBB foe Kim Woodburn (Image: ITV)
On Tuesday's This Morning, Coleen wept as she told Holly Willoughby and Philip Schofield that she had been urged to "die like your sister" by cruel trolls.
After denying she was a bully or that Kim has been brought on to the show to be made fun of, she sobbed: "I'm so sorry. I didn't think I was going to cry.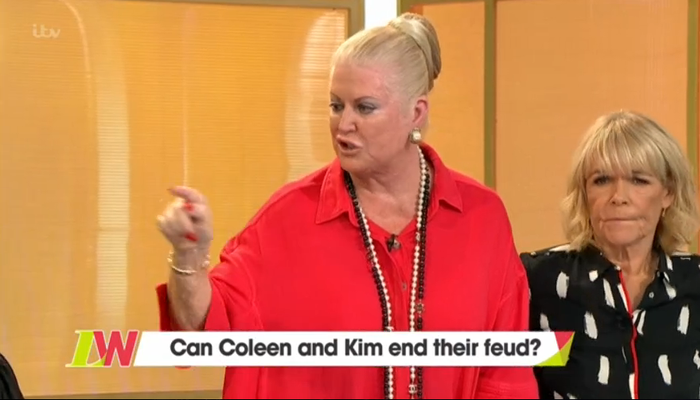 Kim Woodburn's appearance on Loose Women has seen 7,000 people complain to Ofcom (Image: ITV)
"It's just that, I don't know what I did wrong. I didn't say anything. I said about two things in that interview because I know what she's like and I just thought, she needs help really.
"And I feel terribly sorry for her. So I'm not going to say anything.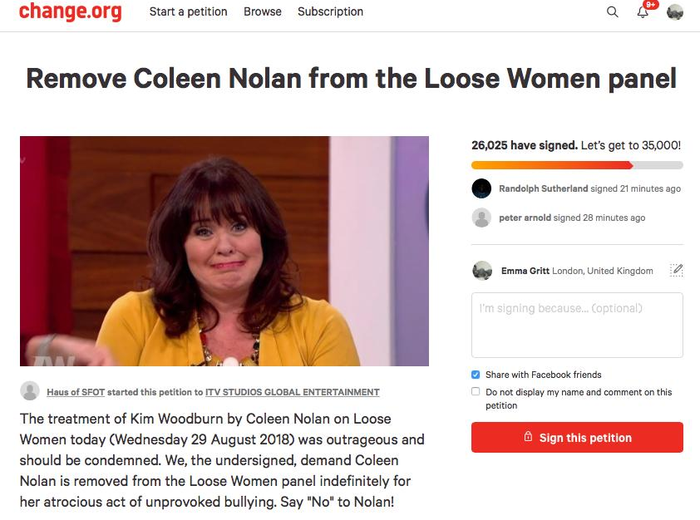 People have called for Coleen to be sacked after the shocking row (Image: Change.org)
"Sometimes it's hard because I've never called her names or anything and she's called me every name under the sun – in print and on that show. And that's fine, I can deal with that.
"But to be called a bully and then to have messages going, 'Why can't you die like your sister?' 'Why can't you get cancer like your sister?' I've had a week of it.
"And in 50-odd years of doing a job I absolutely love, really love, and it's all I know how to do, now there's a campaign to get me fired. And they talk about me being a bully or a horrible bully and then they send me these revolting, revolting things.
"And to the point where I phoned my management and said to my kids, I cancelled everything last week after it and I said, 'I don't want to do it anymore.'"
Coleen and Kim were both holed up in the Celebrity Big Brother house in January this year - but their feud kicked off once the show was over.
Kim has called Coleen a "two-faced maggot", and also claimed runners-up Jedward should have won the show, rather than "fag ash lil".