Coleen Rooney Left Uncertain About The Future After A 'Difficult Year'
3 January 2018, 12:16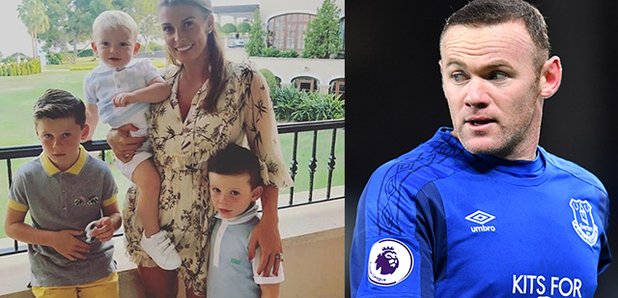 The famous WAG has had a tough 2017 and is worried about what lies ahead.
The last year has been a stressful 12 months for Coleen Rooney, wife of Everton player Wayne Rooney.
One of footballs most famous couples, they have now been married for nine years and share three children together with a fourth on the way next month.
But after the 2017 the family has had, Coleen is apparently worried what the future might hold.
In the past year Wayne moved football clubs from Manchester United to Everton and scandalously, was arrested for drink driving another woman's car which raised eyebrows.
As a new year starts, Coleen has reportedly confided in pals that she's concerned for the future. A friend of the 31-year-old revealed to Closer magazine...
"Wayne's professional career is coming to an end in a few years and she's feeling anxious about the future."
"She's aware his retirement is at least two years away, but she knows that time will fly by and if they don't prepare, things could go wrong."
Despite the scandal 2017 brought to their lives, Coleen was spotted most recently at an Everton match cheering on her hubby and wearing her wedding ring.