Corrie Actor Praises NHS For Saving His Wife's Life Three Times
21 September 2017, 11:26 | Updated: 21 September 2017, 11:57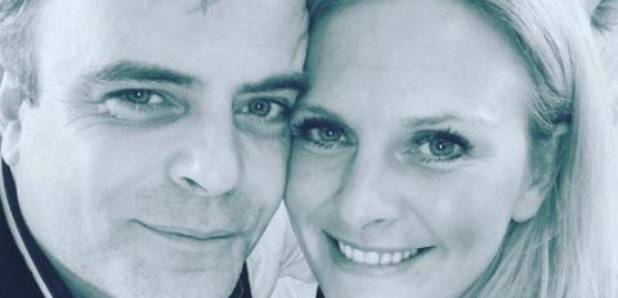 Coronation Street star Simon Gregson lavished praise on the National Health Service for bringing his wife back from the brink after she fell ill during the weekend and was just "hours from death".
Partner Emma Gleave was rushed to hospital after taking ill and was given life saving surgery and the pair made sure to show their support for those responsible.
The couple, who married in 2010 and have three children together, were clearly shaken by the incident that involved a frantic late-night rush to hospital before doctors had to preform surgery through into the early hours.
Read More: The Old Coronation Street Set Looks Seriously Creepy
Now safely back home and recovering, Emma posted a heartfelt message to those who saved her life: "I usually wouldn't do this but I was a couple of hours away from not being here to write this. Last night I was rushed into wythenshawe hospital. Long story short, I needed a scan desperately late last night and due to staff shortages no-one was on call. I owe my life to DR Arora who travelled to scan me at Midnight and preformed life saving surgery on me through the night."
Sharing his wife's post, Simon, who plays Steve McDonald on the popular soap, added: "'@NHSEngland so three times the wonderful doctors of the NHS have saved my wife's life even when so over worked and at breaking point (sic)."
Fellow Corrie actress Beverly Callard, who plays his mum Liz, chimed in: "Oh me too 4 weeks ago. The NHS are truly fantastic! X"
We wish you a speedy recovery, Emma!