Countdown's Rachel Riley Got All Flustered When THIS Word Was Spelled Out
20 April 2017, 11:14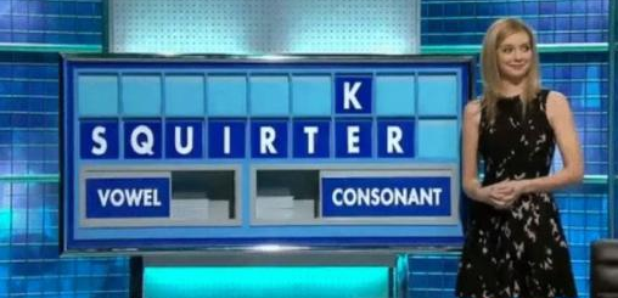 She's had to deal with a number of awkward moments on the Countdown blue board and It was obvious during Wednesday's episode that she really didn't know where to look when THIS word was spelled.
Countdown's Rachel Riley had to stop herself from laughing out loud when she had to put yet another naughty word on the famous blue board.
There were quite a few chuckles from the audience During Wednesday's episode of the afternoon favourite quiz show. The 34-year-old didn't know where to look when 'squirter' was the suggested suggested word over the contestants' others which were 'squirt' or 'squire'.
Nothing to see here #waterpistolspic.twitter.com/gxCddKFTUl

— Rachel Riley (@RachelRileyRR) 19 April 2017
Even David Baddiel who was clearly amused, waded in on Twitter with a cheeky coment.
@RachelRileyRR Yes, although your face is something of a picture.

— David Baddiel (@Baddiel) 19 April 2017
It's not the first time Rachel has been left a little flushed as recently Strictly beau Pasha spelled out a very dirty word
Read More: Rachel Riley Left Red-Faced After Strictly Beau Pasha Spells Out Filthy Word On Countdown!
Very well handled Rachel and we love your Twitter posts that always set the record straight.