Remember Craig Colton? The 'X Factor' Star Has Grown Up Fabulous!
Craig Colton's audition - The X Factor 2011 (Full Version)
06:59
The Liverpudlian contestant has a new look and a sassy approach to life.
If you remember watching 'The X Factor' in 2011 then Craig Colton will probably stick out in your mind as the Liverpudlian with the larger than life voice, who kicked in his job as a factory worker for a shot at fame.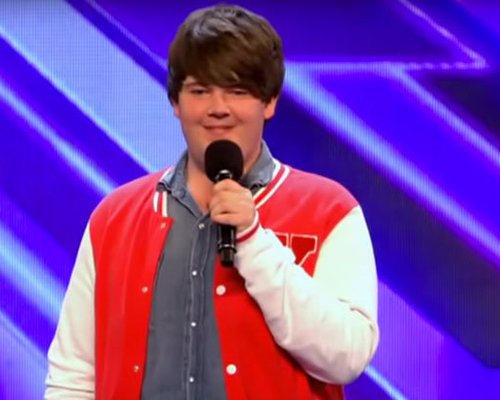 Nowadays however, fans might struggle to recognise the singer after he shed a whopping 16 stone over the past few years.
So what has the singer been up to since leaving the singing contest?
Craig is now in a happy relationship with boyfriend, Shane Cooper, and is still hoping to pursue his musical dreams by moving into songwriting.
autumn shoot pic.twitter.com/Qek7XmwWMN

— Craig Colton (@CraigColtonUK) 8 November 2014
It's seems as though he's having some success with it too, as he revealed during an appearance on 'Loose Women' that he suddenly had a stroke of inspiration while using the bathroom, and penned a song before sending it to Robbie Williams.
Thankfully, the 'Rock DJ' sing was impressed with the track and is looking to use it for his upcoming album.
Me and my #handsome #boyfriend @ShaneCacibeauty thank you @loosewomen @ITV now time for some #lunch pic.twitter.com/iYORWv5QHZ

— Craig Colton (@CraigColtonUK) 8 August 2016
Despite penning a song for one of the U.K's biggest pop stars, Craig claims he is still eager to take his own singing career by the reigns, something which he claims was a struggle during his time on 'The X Factor'.
"I was offered a hell of a lot after the show, and I turned it down," Craig recalled. "When you sign contracts you have to do certain things."
6 November 2014
Competing alongside Craig in 2011 were the show's winners, Little Mix, the likes of Amelia Lily and Janet Devlin.

Well hopefully, we'll hear some of your music soon Craig!