Craig David Reveals He And Lorraine Kelly Once Partied Until The Wee Hours
18 September 2017, 20:00 | Updated: 12 October 2017, 12:02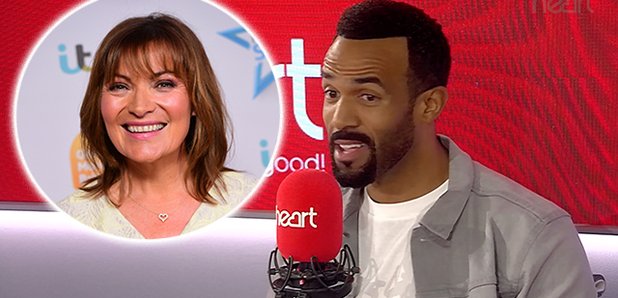 The 'Fill Me In' singer shared an unlikely story about a wild night out with daytime TV host, Lorraine Kelly.
Craig David popped by the Heart studio recently to have a chat with our very own Sian Welby and she had a few questions for him about his unlikely friendship with daytime TV host Lorraine Kelly.
We love Lorraine! But we never expected to hear that she is buddies with the music legend so we couldn't wait to hear more.
Apparently the pair got close during a 60-mile trek through the Kenyan desert to raise money for charity and struck up quite the bond remaining contact ever since.
Craig explained since their adventure Lorraine has been to a few of his gigs and the wild night out in question happened at one in Spain.
He said: "Wow! Well to be honest she came with her daughter to one of my shows in Marbella"
"She came to the show, she was turning up and dancing like crazy and I was like Lorraine you need to come out more often because you are putting half these 21 year olds to shame"
It seems like despite Lorraine being a fan girl, the feeling is totally mutual from Craig who said he has "got so much love for Lorraine".
Aww, friendship goals!