Strictly's Craig Reveals He's Online Dating But Matches Only Want ONE Thing
12 October 2017, 17:09 | Updated: 12 October 2017, 17:44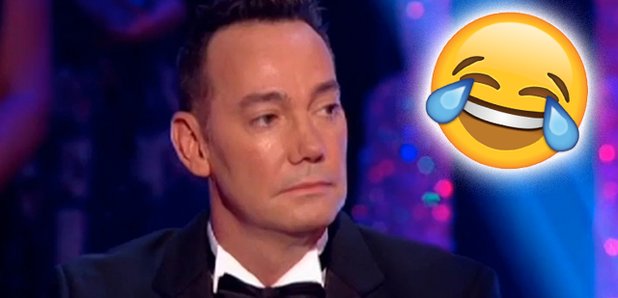 Strictly Come Dancing judge Craig Revel Horwood has made this discovery about the world of online dating.
Last year Strictly Come Dancing judge Craig Revel Horwood, 52, split from his boyfriend Damon Scott last year. But the formidible judge is back on the dating horse again and ready to find love once more.
His search for a new match has taken him into the world of online dating which led to an unsurprising discovery, his matches are only after this ONE thing...
STRICTLY GOSSIP!
Why? What were you thinking it was going to be? Cheeky!
Yep the main problem Craig comes up against in the digital dating world is finding someone who doesn't care about his Strictly Come Dancing credentials.
He uses his real name and photo on dating site match.com but has only agreed to go on one date since signing up because of all the interest in the ballroom dancing show.
He told The Mirror: "It's not going particularly well. People don't ask if I want to go out, it's all about Strictly.
"It's odd me being on there but why can't I, if everyone else is? Just because I'm in the public eye doesn't mean I can't be on dating sites.
"My niece married her Tinder date so it does work for some people. And people are vetted online. They have to have a credit card!
"You know their likes and dislikes, you know a lot more than you would do if you picked them up in a bar."
Online dating is growing in popularity at an incredible rate especially with apps such as Tinder and Bumble making dating a lot easier and low maintenence.
We couldn't imagine what it would be like online dating as a celeb though! Famously Zac Efron signed up for Tinder and ended up with NO matches at all.
We'd happily meet you for a pint Zac!
WATCH BELOW: Is This The Best Strictly Opening Performance EVER?