People Are Absolutely Loving The New 'Wonder Woman' Movie
30 May 2017, 14:50 | Updated: 30 May 2017, 15:30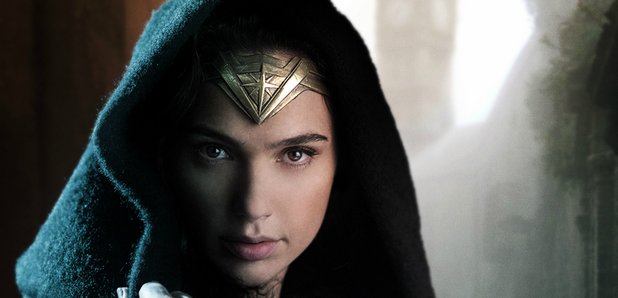 The response to the new movie has been almost unanimous – and everyone reckons it's absolutely brilliant!
There's been a lot of buzz about the new Wonder Woman film, starring relative newcomer Gal Gadot in the lead role, and it's already caused something of a stir. The tale of the feminist hero has been shown at female-only screenings in America cinemas, which predictably drew some criticism from certain corners of the internet.
In fact, one such cinema, The Alama Drafthouse in New York City, was moved to respond to the criticism with this badass statement shared via Twitter: "We heard your complaints have taken swift & decisive action. Another women-only #WonderWoman show on sale now!"
Who run the world? Girls!
Well, there's even more good news for Wonder Woman, who was famously played by Lynda Carter in the American TV show of the same name in the 1970s. The new movie had been a critical hit and, as a result, could well be a box office smash too.
It currently holds a whopping 96% 'fresh' rating on the film criticism aggregator Rotten Tomatoes, suggesting it's something of an instant classic.
In a review that awarded the film four out of five stars, Chris Hewitt of Empire magazine wrote: [Gadot] invests Diana with excitable exuberance, bristling defiance and a disarming belief in doing the right thing."
The Telegraph's Robbie Collins was bowled over by the film and said in his review, which also awarded Wonder Woman with four stars out five: "in a genre where fanboy entitlement regularly calls the tune, Wonder Woman's feminism feels like a rarity."
His review dubbed the movie "a thrillingly staged knockout blow for feminism" and he wrote: "Time will tell whether Hollywood [will be] in the thrall of a heroine addiction. But as the credits rolled, I was already craving another hit."
Sounds like a treat! And it's about time, too, as a study recently concluded that just 29% of protagonists in the 100 top-grossing films of 2016 are women – and this is categorised as "a historical high"! So, you know what to do: high-kick your way straight to the cinema when the movie's released this Thursday!
According to the response so far, the new Wonder Woman movie is...