This Is How Much David Beckham Earned A DAY This Year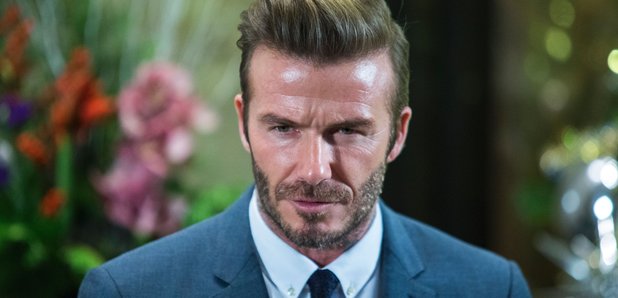 He may seem like a totally normal and down to earth dad, but last year the former footballer earned £71,000 a day last year, thanks to his perfume and clothing brands.
He may have retired from professional football three years ago after a 20 year career, but it doesn't look like the head of the Beckham dynasty won't be struggling for cash any time soon.
According to sources close to the Beckhams, the father of four earned £71,000 A DAY last year.
The retired sportsman took home the hefty sum after his new company Seven Global LLP managed to make £8.6 million of profit in only seven months.
A source told The Sun newspaper: "There is no stopping Brand Beckham. Even though he has long retired from football David's empire keeps on growing. He is a savvy businessman and surrounds himself with like-minded people. The latest figures are staggering but it's no real surprise."
The figures come from the £3.8 million, which was paid to Beckham's DB Ventures and lifestyle company Global Brands Group Holding Limited, with the money thought to come from his successful collaboration with brands including clothing retailer H&M.
Elsewhere, David also managed to secure another £11.4 million in profit at his Footwork Productions company, which rakes money in for the use of David's name and his image.
It comes after the 41-year-old star admitted he isn't into lavish gifts and wants socks for Christmas.
He said: "Socks is always a good one. You know, I'm an Englishman so we - us Brits we love nice socks, so I've asked for socks this year. Victoria's list - nice pajamas. She loves some nice PJ's, comfy and cozy."
And despite his wealthy status, David much prefers to wear casual clothes like jeans, t-shirts and trainers rather than suits.
He added: "[I am a] very casual dresser. I love to wear smart suits and I like to feel smart when I go out for dinner but I also much prefer to wear jeans, T-shirts, trainers, boots, vintage boots and that's kind of how I dress every single day."