David Beckham lets Harper, 6, drive his car
20 April 2018, 15:21 | Updated: 20 April 2018, 16:33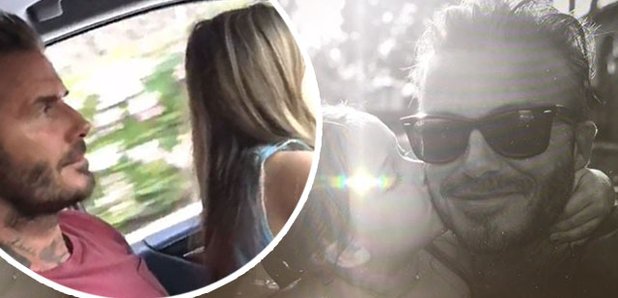 Harper Beckham gets behind the wheel in her dad's latest Instagram post - but it was perfectly legal.
At the tender age of 6, Harper has already managed to bag herself a driving lesson with none other than her dad, David Beckham, 42.
Taking to Instagram Stories, the football player documented the adorable moment as Harper sat on his lap steering the car.
He was sure however to throw out a small disclaimer, saying: "to be clear it's on my driveway" - in case of any potential backlash.
In the video David can be heard asking Harper: "Ok, what are you doing?" - to which she responds, "I'm driving."
As David questions her saying: "Really?" She adds: "Yeah I'll show you what this girl can do."
In England and Wales it's legal for minors to drive on private property, as long as they have the property owner's permission.
Talking about his children recently in an interview with The Evening Standard, David explained: "Hard work is something we definitely try to instill in the kids, by talking to them, in our own actions."
So we can see! Getting those lessons in early.
Watch more: