WATCH David Beckham Reveal Adorable Tattoos Designed By His Children!
The Story Of My Life – David Beckham x Biotherm Homme
00:55
The 41-year-old former footballer revealed some personal tattoos designed by his young children.
We all know David Beckham is a massive fan of tattoos.
But we've only been able to guess the meaning behind many of them, until now.
In a recent ad campaign for men's skincare brand Biotherm Homme, David gives an insight into some of his lesser known inkings that have unlikely designers.
On the left had side of his body, his ribs (ouch!), he revealed a tattoo in children's handwriting with the words 'We love you daddy'.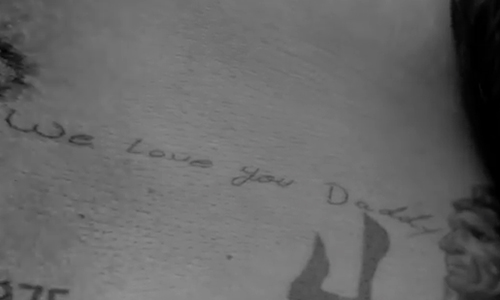 Photo: Youtube/Biotherm Homme
You'll be surprised to learn that it's actually his children's handwriting! Although we aren't sure which one, it's still totally adorable.
Another splash of creativity on his skin from his kids is actually from youngest child Harper who is now five years old.
He said "I was watching Harper draw one day. I thought, I'm gonna have it tattooed on me!"
The drawing is on the palm of his hand and appears to be an image of a little girl - possibly a self portrait by his daughter? Whoever it is it's very sweet!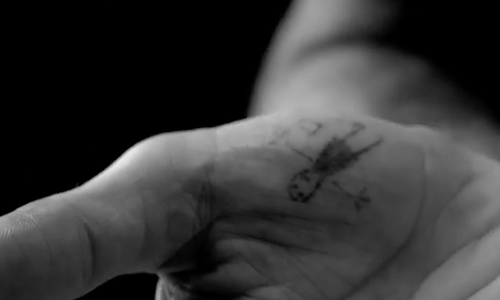 Photo: Youtube/Biotherm Homme
Such a creative idea to have his children's words and drawings preserved on him forever rather than on the fridge which is where most of us put our kids creations!
In the video he refers to his tattoos as the story of his life written across his skin and ends it while looking at the camera and saying 'don't expect to read it on my face".
We certainly hope not David! We like your face exactly how it is...