David Beckham Just Reminded Everyone Why We ADORE Him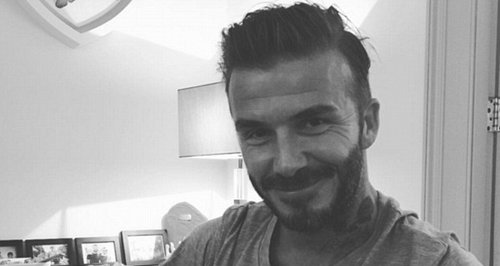 The hunky former footballer has been sharing some of his top Instagram memories and we fancy him all over again.
This week has been a double celebration for the former footie star as he celebrated both his 41st birthday and first Instagram anniversary.
David joined the photo-sharing website on his 40th birthday last year, and so naturally he looks back at his top moments from the past 12 months.
While sharing his best memories, he also posted a video thanking fans for support as he introduced the clip.
Looking hunky in a flat cap with the sunsetting in the countryside behind him, David said: "Hi everybody. So it's a year to the day that I joined Instagram. I just want to say thank you for all of your support – 22 million in a year, not too bad."
Some stand-out moments in the snazzy highlights reel include, his hilarious H&M advert with comedian Kevin Hart, Brooklyn Beckham flipping crepes on Pancake Day last year, and more recently Cruz' rendition of the 'cup song'.
Since David joined on May 2nd 2015, he has shared personal and intimate moments from his life as a husband, a father of four and an international ambassador.
His heart-warming pictures have earned him over 22 million followers and countless likes from loyal fans.
Here's to more adorable moments David! Happy Insta-nniversary!