David Beckham is reduced to tears over Brooklyn's sweet birthday surprise
3 May 2018, 09:05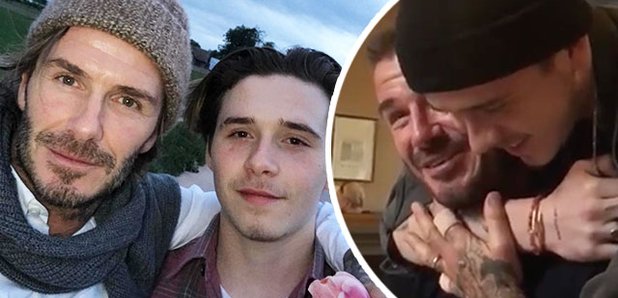 This video will melt your heart.
Celebrating his 43rd birthday, David Beckham received the best gift of all yesterday, as Brooklyn flew home from New York to surprise him.
Sharing the moment in a heartfelt clip on Instagram, David can be seen dining with his whole family including his grandparents, when Brooklyn comes through door unexpectedly.
Shocked, and welling up, David says: "What are you doing here? What are you doing here?" - before the pair embrace each other in the cutest long hug.
Brooklyn, who is currently studying photography in New York can then be heard saying: "Are you OK? Happy birthday… I just landed."
Meanwhile, fans couldn't cope with just how adorable it all was, with one commenting: "Oh, it's so beautiful and emotional this moment! You melt my heart!"
Another added: "So cute I'm in tears".
David captioned the video: "Best birthday surprise , my big boy coming home."
Aww, you guys!
Watch more: