8 David Bowie Memories That Will Live With Us Forever.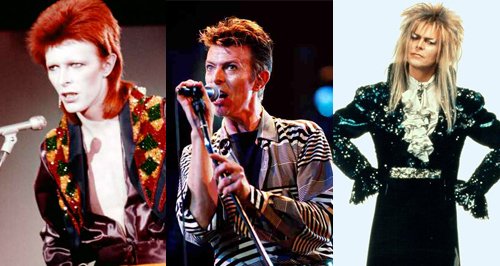 The eccentric singer helped define an era with his timeless music, outlandish outfits and controversial personal life. As we say goodbye to Ziggy Stardust, take a look at the moments which helped to define his career.
1. Space Oddity Becoming A Smash Hit
David Bowie's debut single thrusted him into the spotlight in 1969 and became one of his biggest hits. The song introduced us to fictional astronaut Major Tom, who later popped up in many other Bowie songs.
2. Unleashing Ziggy Stardust
While we're all used to seeing the likes of Lady Gaga wearing crazy outfits, it was a real shock when David Bowie introduced his flamboyant alter-ego Ziggy Stardust for the first time in 1972.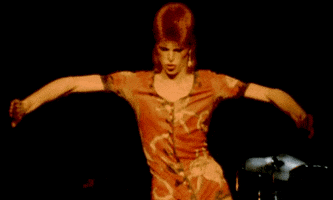 3. Starring In Labyrinth
Bowie's role as Jared the Goblin King in Labyrinth will always be one of the best childhood memories.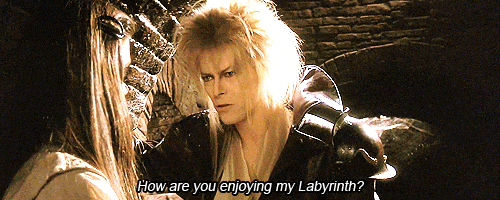 4. Surprise Cameos In 'Zoolander' and 'Extras'
The legendary singer was no stranger to a cameo and made hilarious appearances alongside, Ben Stiller and Ricky Gervais in 'Zoolander' and 'Extras' respectively.
5. Sending Kate Moss The Brits in THAT Ziggy Stardust Outfit
Despite having kept a low profile in over a decade, Bowie proved he was still as relevant as ever when he scooped up the gong for Best Male at the Brit Awards in 2014. The singer wasn't able to attend the ceremony, but sent none other than Kate Moss to collect the award on his behalf wearing his actually Ziggy Stardust playsuit.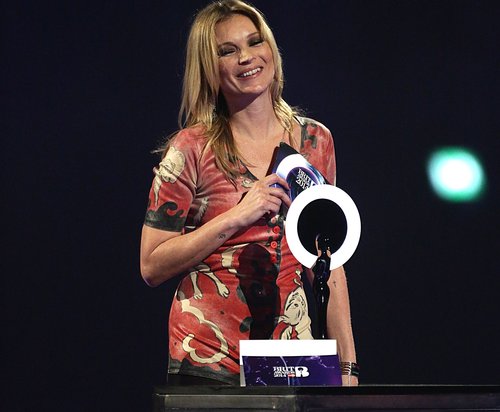 6. Pairing up with Queen and Annie Lennox for 'Under Pressure'.
We'll always remember the iconic moment the legendary artists all reamed up for special rendition of 'Under Pressure' in 1992.
7. The BIG Comeback
After keeping a low profile for a number of years, David Bowie released his comeback LP 'The Next Day' in 2013, which featured some very naughty cameos from the likes of Gary Oldman and Oscar winner Marion Cotillard.
8. His Last EVER musical effort
The lyrics of David Bowie's most recent song 'Lazarus' have taken on an unarguable poignancy since the news of his death. "Look up here, I'm in heaven, I've got scars that can't be seen, I've got drama, can't be stolen, Everybody knows me now." The video for the single was released January 7th 2016.
It's a shame we have to say goodbye to a legend, but it's safe to say that David Bowie's legacy will live on for generations to come.