Late-Night TV Legend David Letterman Is Totally UNRECOGNISABLE!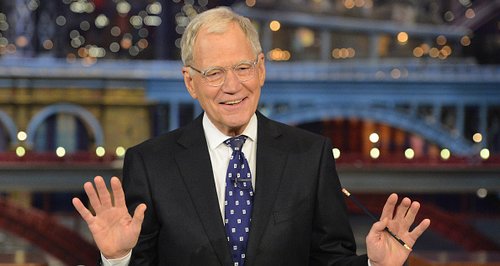 Just 10 months since he left the late-night chat show he fronted for 33 years, David Letterman is clearly enjoying is retirement and with a radical new look to boot!
68-year-old TV superstar David Letterman has made very few public appearances since he quit showbiz.
He hasn't touched his Twitter account since last July and is clearly keeping a low profile.
The veteran TV presenter who hosted his last episode of the 'Late Show' in May 2015, notched up a total of 6,082 episodes since his debut on late night television in February 1982. We bet he was knackered!
David Letterman, 68 running in the Caribbean island of St Barts
Fast forward almost a year and he looks incredibly happy and relaxed. After years of having to be preened for TV he's clearly knocked shaving on the head and looks to be taking it easy on his beach run on the Caribbean Island of St Barts.
Fans soon took to Twitter to comment on his new laid-back look:
When did David Letterman turn into Santa Claus?

— Rose B. (@LokeLoco) March 24, 2016
And some were clearly supportive of his less frenetic life:
It's nice to see David Letterman just being himself and owning his age. He looks happy. #HowitShouldbe

— TheOtherOneWhoKnocks (@DaveKaosMonkey) March 24, 2016
When he first started cultivating his new beardy look in 2015 he admitted his wife and kids hated it. But we're with the fans on this one, he looks like he's having the time of his life (and who wouldn't in the Caribbean?!). You go David!