David Williams Tried It On With Kylie Minogue, But It Didn't End Well...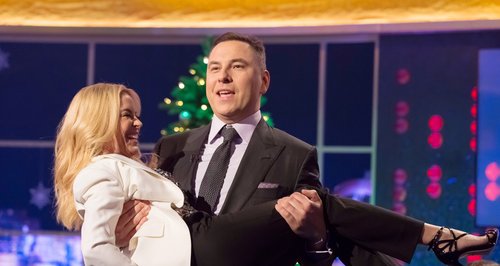 The 'Britain's Got Talent' judge admitted that he's had a long-time crush on the star.
When it comes to a woman with good looks, great personality and an even greater bum, Kylie Minogue probably tops our list.
So you can't blame David Walliams when he said he asked her out on numerous dates back in the day.
Unfortunately for the comedian turned author, his advances didn't exactly end the way he had hoped, as he revealed she declined his offers.
David and Kylie both made the revelation during an appearance on the Jonathan Ross Show Christmas Special set to air on Saturday.
After being quizzed about whether he'd ever asked the 45-year-old pop star on a date, David said: "I've loved her from afar for many years and I will always love her. I have tried a little bit but it didn't work at all, she weren't having it."
Yet seems as though David's confidantes weren't that optimistic about a romance between the pair, as he added: "You can't blame her though can you. No I didn't, I sort of asked through other people [and they all said no she wouldn't go on a date with me.]"
Making Walliams feel slightly better, Kylie explained: "We have lots of mutual friends so dinners with people in abundance."
Aww bless! Worth a try though David!