Davina McCall Has Split From Her Husband Of 17 Years
27 November 2017, 08:55 | Updated: 19 October 2018, 19:27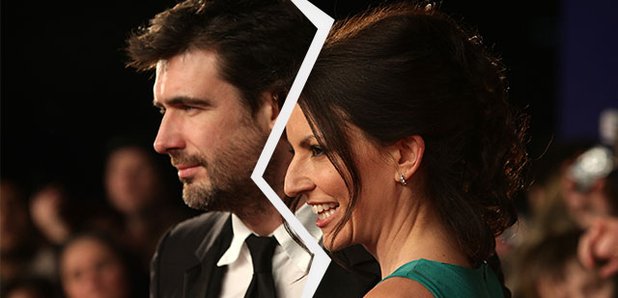 The TV star has sadly separated from her husband, Matthew Robertson.
Davina McCall and her husband have split up.
On Saturday, the 50-year-old TV presenter confirmed to The Sun on Sunday newspaper that she and her spouse Matthew Robertson, 48 - who have three children, Holly, 15, Tilly 13, and 10-year-old son Chester, together - are ending their 17-year marriage.
The news came just one day after Davina shared an inspirational quote on Instagram and admitted to having made "mistakes" in her life.
The quote read: "Every morning we get a chance to be different. A chance to change. A chance to be better. Your past is your past. Leave it there. Get on with the future part."
And Davina added: "I really know about this one. I have made so many mistakes in my life. But there is always a new day."
Meanwhile, Davina revealed earlier this year that she has turned down 'Strictly Come Dancing' numerous times because she didn't think her husband would like her getting up close and personal with the hunky professionals.
She said: "I get asked to do it every year and I'd love to, but I couldn't because I know how hard those contestants have to work.
"You have to rehearse all week and film all weekend, and it's brutal on family life.
"Matthew would not like me being with all those sexy men in their tight trouser with their pert bottoms either. Not on your nelly. I'm not sure if I would like it if Matthew did it either. The show has got quite an intense track record. Every season something happens with someone. Marriage does not appear to be an obstacle."