Davina McCall Is Doing The ONE Thing Her Ex Husband Didn't Want Her To...
18 January 2018, 12:43 | Updated: 19 October 2018, 19:27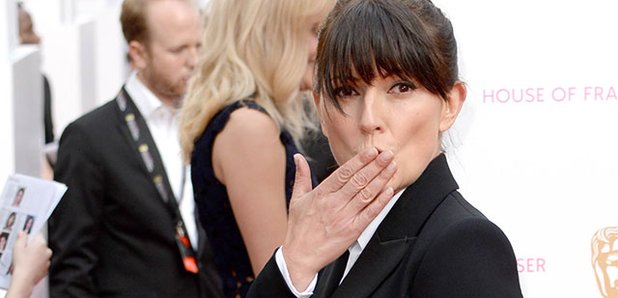 Davina McCall opts for alternative treat following her split with Matthew Roberts.
After her recent split with her husband of 17 years, Davina McCall has decided to treat herself to botox.
Whilst it's not your typical treat following a divorce, Davina previously said that her ex Matthew Roberts would be "absolutely horrified" if she had cosmetic surgery.
And now free of him, the presenter is reportedly getting a bit of work done.
A source told the Sun: "For now she's proud of the wrinkles she's got, but with all the big changes in her life, she's decided to treat herself with a little touch up."
Three years ago she confessed in Woman & Home that her hubby wasn't too keen on the idea saying:
"Sometimes I do that thing of standing in front of the mirror pulling the skin on my face taut - and I look about ten years younger,"
"I won't be pious and say that I'll never have cosmetic surgery. If I ever said to the kids and Mathew that I was going to have it they'd be absolutely horrified.
"So although it's not on the immediate agenda…who knows? I might disappear to France for a shifty two week 'holiday' when I'm 60!"
Most recently on This Morning Davina revealed that despite their break-up, she still ended up spending Christmas with Matthew.
She also confirmed that that she will no longer be talking about the end of her 17 year marriage to protect her children.
She explained: "Just for the record. For our kids' sake Matthew and I have decided that we are never going to talk about 'us' because we've got three kids and they are quite grown up and we just don't want to talk about it in the public eye, so that's what we're doing."
Fair play to them. Looking forward to seeing the touch up, Davina!
Watch More: