Watch! Dawn French Amazed As Six Year Old Performs As David Bowie On 'Little Big Shots'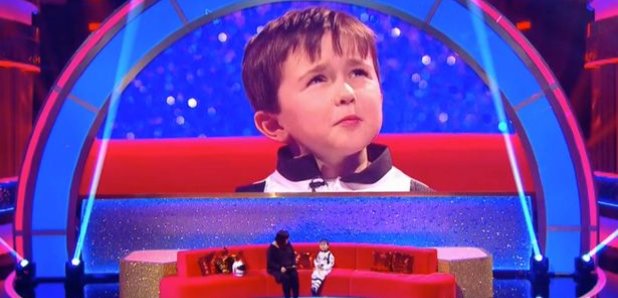 He's pretty kookie.
Last week we looked at funny-woman Dawn French's appearance on This Morning, as she talked up her new show Little Big Shots, a talent show where children can show off their amazing and enviable skills.
Fans were stunned at show youthful 59-year-old Dawn looked, but now you'll marvel at how talented her young Little Big Shots guests are.
In the episode that will air tonight, Dawn meets six-year-old Thomas, who absolutely loves David Bowie and Space. Naturally, he adores the late stars' famous song 'Starman' and can belt out 'Space Oddity' fantastically.
Last year, the young singer's parents uploaded a YouTube video of Thomas delivering a word-perfect rendition of the song. See it for yourself below. No wonder Dawn was keen to meet the youngster!
In the episode, Thomas reveals: "Well my daddy showed me a different version of David Bowie Space Odyssey and then he showed me the original and I really liked it." Pressed on his love for Bowie, he said: "He sings about space and likes space."
The six-year-old is also a big fan of 80s pop band Tears For Fears and likes to rock out to The Rolling Stones.
See Thomas' talent for yourself when Little Big Shots airs at 8pm on ITV tonight. There are no judges, prizes or competition – it's simply a platform to celebrate children who excel. It's the definition of feel-good telly!