Dermot O'Leary Got This Unusual Request From Prince William!
23 January 2018, 11:29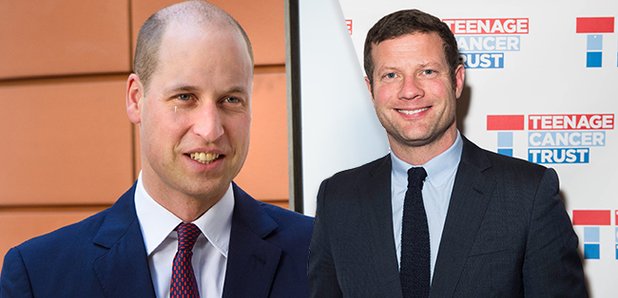 The Prince took the TV presenter by surprise with this one!
Dermot O'Leary has recently revealed that the Duke of Cambridge once asked for a rather unusual request at last year's Pride of Britain Awards.
The X Factor host, who is going to be hosting this year's National Television Awards recalled the memorable moment the heir to the throne asked him for none other than a hug!
He said: "When it was Prince Charles there was more of a semi-circle with everyone waiting to shake his hand, but William was more chilled and was saying hello to everyone.
"Nicole told him her code name in Pussycat Dolls was Prince William, which he loved."
"Then he came to me and said, 'You know what I need? I need a Dermot hug.'
"And I said, 'Right, bring it on.' So we had a hug and he went, 'Oh that's a good hug, and it's important to hug.'"
Dermot is no stranger to hugging as he has to dish out all the cuddles while hosting the X-Factor as he comforts nervous or disappointed contestants.
No wonder Prince William asked for one!