Derren Brown Reveals Which Mind-Bending Tricks Have Got Him Into A LOT Of Trouble!
18 September 2017, 16:44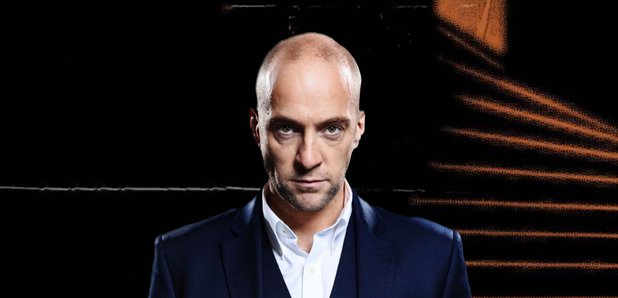 The illusionist opened up about which tricks have caused the most havoc and what he really thinks about people who claim to have "supernatural" powers.
There aren't many people who would disagree that Derren Brown is best when it comes to performing tricks that leave the audience speechless - and probably, depending on the trick, quite literally unable to speak!
It only takes a quick Google of the star online before you come across stories about audience members who were left feeling as though they couldn't walk or as he recalls, one lady who began "projectile vomiting like something out of the exorcist" after falling under his mind-boggling spell.
Derren, who is reworking his best tricks for a new show "Underground" at London's Playhouse Theatre this month, says his incredible talent isn't down to any supernatural power natural powers. Instead, he describes himself as an "illusionist" or a "mentalist", preferring to draw on his skills in hypnotism and magic to manipulate the human mind.
With the ability to manipulate the human brain quicker than we could say 'Abra Cadabra', Derren could wreak all sorts of havoc but luckily for us, he uses his powers for good and not evil!
However, this hasn't stopped him from getting into trouble from time to time though and even claims his notoriety has seen him banned from casinos!
We sat down for a chat with the man himself to find out just what it's like to have everyone under his spell and to see if he could teach us a trick, or two.
You're back with a brand new show "Underground", what makes this show different from your other shows?
This is made up of all my best shows form previous shows, it's
got all the best bits and I get to revisit all my favourite tricks and rework them.
What are some of the weirder side effects people have suffered after your show, any odd things?
There have been a lot of strange moments and with this show. I have tried to avoid things happening because with some of the shows I was having to go out into the audience every single night and visit someone who was unable to get out of their seat or having some strange reaction.
The weirdest one is somebody who just started throwing up on stage- projectile vomiting like something out of the exorcist for about 20 minutes. I don't know to this day quite what it was but I don't think it was something I was doing - I think it was more nerves on his part.
Pretty much anything the human body can produce, I've had appear in the stalls or in the auditorium, it's so weird what people do when they get emotionally connected to something.
Do your tricks work on everyone or do you have to be someone who is susceptible to the tricks you do?
Everybody I choose has been completely random, so that's a starting point but I won't ever do tricks where I have to get a very particular type of person. So I try and do stuff that will work with anybody, sometimes I will send people back if i think they are part of that two percent where it won't work. However, if people don't want to take part they can simply pass the frisbee onto someone else; they're not forced into doing anything.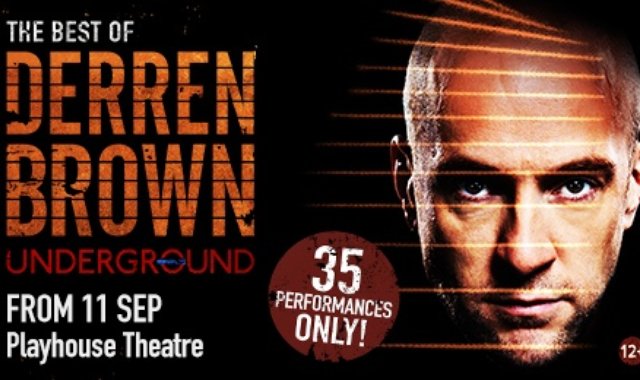 Have you ruined the magic for yourself? For example, do tricks still work on you?
I've seen proper magicians, you know the conjuring type of magic, and I will be fooled even though I kind of know how it's done. However, if you're in the moment at the time you're not really thinking about it. I have certainly found myself being completely amazed by stuff, like Penn and Teller some of they stuff they do is beautiful and mind-blowing!
Do you believe certain TV personalities actually have supernatural powers? Or do you think they use exactly the same tricks as you?
When you make an extraordinary claim that you're psychic or have supernatural powers you have got to be able to back up your claim with proper evidence.
I've been and seen those mediums who go out and talk to a studio audience, if like me, you get there early you will find they go out and they talk to a studio audience and ask people if they're hoping to connect with someone on the other side.
They'll put their hands up and say 'my son died etc' and the psychic says "okay we'll let you know if he comes through, can you just give us a bit more information about him so that we can recognise him?"
Then the cameras start and of course, the audience will burst into tears.
I think if you're going to make those claims, you need to have a certain level of proof and they never do! There have been tests that have been offered to psychics away from the stage and they never agree to it!
Are you still allowed to do normal things, like play the lottery, go the bank or gamble in casinos? Technically, you pose a bit of a threat!
I've never been into gambling but I have been into the cheating techniques like card counting; things that you can do to stack the odds in your favour. They're not illegal, but if they know you're doing it they can ask you to leave, and once you've been asked to leave from one casino, they all kind of have you as a red flag for their security system. So I actually found myself walking into casinos and being told that I wasn't welcome to play.
A few years ago I was on tour, went and sat down at a black jack table and I had someone come over to me and say "obviously you can't play" and they escorted me out! They also asked for a selfie outside which I thought was a bit cheeky!