There's A DiCaprio Lookalike Who's Fooling The Internet With Oscar Snaps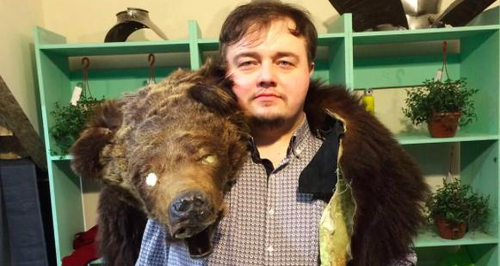 Leo, is that you? If you were fooled by the Oscar nominated actor's döppleganger, then you weren't the only one!
If you weren't paying attention then you'd probably think for a split second that Leonardo DiCaprio had been positing a string of selfies from his new film 'The Revanant' but if you look a little closer, you'll realise it's not him at all!
Lookalike Roman Burtsev has been making the internet VERY confused with his likeliness to the Academy Award nominated actor in a series of snaps posted to his Instagram account.
The oscar-worthy pictures see the internet star dressed in home-made replicas of costumes worn by the actor in 'The Revenant' - including an entire bear's head!
Burtsev first rose to fame on January 14, when Russian news organization English Russia tweeted a photo of him with the caption, "We found Leo in Russian forces."
Of course, Leo fans went mental, and took to social media to voice their amusement on social media in an attempt to figure out who the mystery man was.
The internet star seems to share a number of similarities to Leo, as they both have steely blue eyes and rugged goatees.
They don't quite share the same figure though, with Burstev sporting a plumper figure than his Hollywood counterpart.
It seems Burstev has long been a fan of DiCaprio, as he also has a number of pictures reenacting iconic moments throughout the actor's career such as scenes from 'Titanic'.
He also seems hopeful that Leo might finally bag an Oscar this year too, as he's seen holding onto the gold award in a number of pics.