Ashley Banjo wife: Who is Francesca Abbott, the Diversity dancer's childhood girlfriend
4 July 2018, 12:13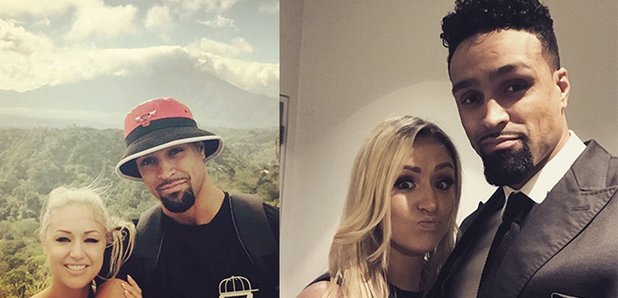 Ashley Banjo is becoming a favourite on our TV screens thanks to the Full Monty and the Big NHS singalong - but who is his wife? Details revealed.
You have probably heard of Diversity dancing sensation Ashley Banjo, the head of the group that rose to fame as the winners of Britain's Got Talent.
But you may not have heard of his wife Francesca Abbott, or even knew he was married!
Read more: BGT was hit by fix claims after Ashley Banjo's group make the finals
Who is is Francesca Abbott?
Francesca Abbott is the wife of Diversity star Ashley Banjo.
She is originally a dancer but is now also a talent manager and uses her experiences of performing in the showbiz industry to help her manage talent.
Ashley's wife has previously performed in dance group Out Of The Shadows which are the sister group of Diversity.
The group's official Facebook says: "Out Of The Shadows have the same work ethos and history as the guys of Diversity, amd they are choreographed by Ashley Banjo, lead dancer and choreographer of Diversity.
"Their performance is dynamic, entertaining and most importantly, memorable."
How long have Francesca Abbott and Ashley Banjo been together?
The pair are reportedly childhood sweethearts and have been romantically linked since age 16.
They tied the knot at a star studded ceremony in Essex in 2015 after only 6 months of engagement.