Doc Martin Returns With A Dramatic Wedding
13 September 2017, 15:09 | Updated: 13 September 2017, 15:34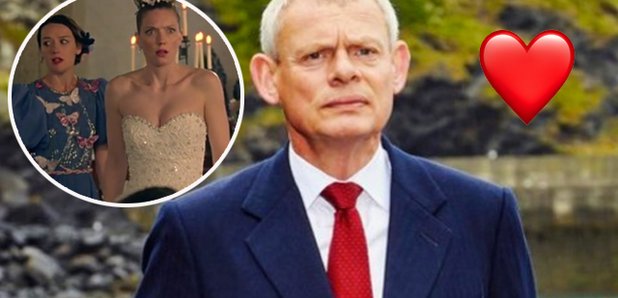 Martin Clunes is back as Doc Martin - here's everything you need to know about the brand new series.
Martin Clunes returns to play the nation's favourite grumpy medic in a brand new series of Doc Martin for ITV.
He stars as Dr. Martin Ellingham, the GP with a brusque bedside manner and a phobia of blood, in eight new episodes of the hugely successful drama.
Love is in the air in the first episode as wedding bells ring for Portwenn's police constable, Joe Penhale (John Marquez) and the Doc's nanny Janice Bone (Robyn Addison).
Of course this is a Doc Martin wedding though, so the ceremony doesn't go without drama.
Penhale has his own medical issue to deal with, which could prevent him from making it down the aisle. The Doc diagnoses him with kidney stones and recommends pain killers, which Penhale refuses to take, worrying that he doesn't want to be 'drugged up' on his wedding day.
As you can see from the below sneak peek clip, he probably should have taken The Doc's advice!
Picturesque Port Isaac provides the beautiful backdrop for the popular series, with all regular members of the cast reprising their roles alongside guest stars Art Malik, Caroline Quentin and Sigourney Weaver.
Caroline Catz plays Doc Martin's wife and local school headmistress, Louisa Ellingham. Dame Eileen Atkins plays Doc Martin's formidable Aunt Ruth, with Ian McNeice as Bert Large and Joe Absolom as his son Al. John Marquez is back as Portwenn PC Joe Penhale, with Jessica Ransom as the Doc's receptionist, Morwenna Newcross, and Selina Cadell as pharmacist Mrs Tishell.
This is said to be the penultimate series with the show concluding its run in the autumn of 2018 after 13 years.
Doc Martin returns to ITV on September 30, 2017.