These Doctor Who Meets Mister Men Books Are The Coolest!
26 April 2017, 10:00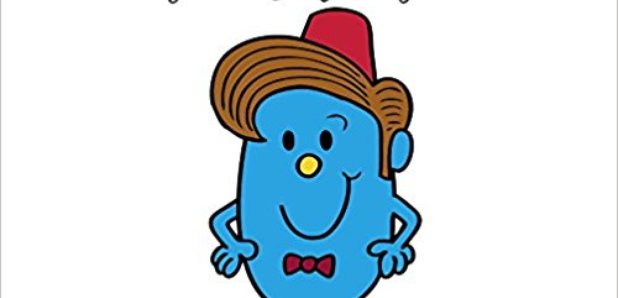 Love Mister Men? Love Doctor Who? Step this way...
Move over, Lego Batman - this could be the coolest mash-up ever. The enduringly popular Mr. Men series of books have released a new series featuring Doctor Who. And it was all inspired by fan art.
"It's a lovely combination of two iconic British bands," said Adam Hargreaves, whose late father Roger created the Mr. Men books.
Four books have been released this week, featuring Doctor First (who was played by William Hartnell); Doctor Fourth (Tom Baker); Doctor Eleventh (Matt Smith) and Doctor Twelfth (current star Peter Capaldi).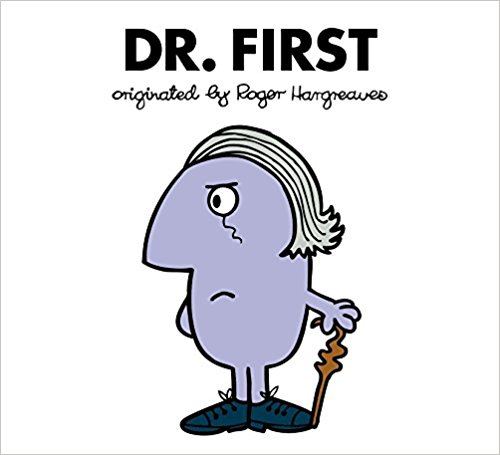 Copyright: Amazon
Written and illustrated by Adam Hargreaves, these official books have brilliant crossover appeal for children and grown-up children. They combine quirky Mr. Men humour, design and storytelling with recognisable characteristics of each Time Lord.
- Read more: Doctor Who: The Most Iconic Photos
Fans can pat themselves on the back, as they provided the idea for this unlikely clash of pop culture.
"There is a wealth of unofficial fan-created content online," said Alastair McHarrie, Licensing Director of Japanese gift company Sanrio. "We wanted to give something back to these supporters so we've created the first official Hargreaves mash-up. Who better to partner with than another classic British property, Doctor Who. We couldn't be more excited."
- Read more: Pearl Mackie Believes It's 'About Time Doctor Who Gets Its First Gay Companion'
Billed as "little books for little hands," the Mr. Men and Little Miss books have sold over 200 million copies.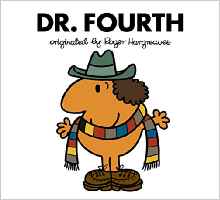 Copyright: Amazon
Once you've got your hands on the first four books in the series, you'll need to wait until August for the next batch.
Doctor Second (as played by Patrick Troughton); Doctor Seventh (Sylvester McCoy); Doctor Eighth (Paul McGann) and Doctor Ninth (Christopher Eccleston) will get the Mr. Men treatment then.
Copyright: Amazon
Once the series has covered all the Doctors to date, we really hope that Adam Hargreaves gets to work on a Little Miss series featuring all the Doctor's Companions. We need to see Bonnie Langford in cartoon form!
- Read more: Peter Capaldi Quits Doctor Who