Heinz Has Picked Up Don Draper's Ad Campaign 50 Years Since He Pitched It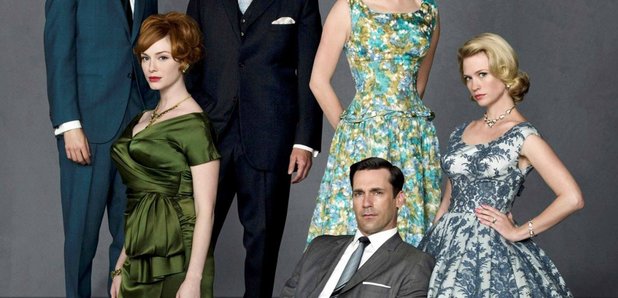 Sometimes a good idea is a good idea forever.
Mad Men was full of tense moments, but one of the most frustrating occurred in series six, when Don Heinz passed on a brilliant campaign that Heinz pitched to them.
His idea was beautifully simple: pictures of food – burgers, a stack of chips – that were missing on key ingredient. That's right, the missing ingredient was a delicious dollops of Heinz tomato ketchup. The slogan: "Pass the HEINZ."
In the episode, bosses from the sauce giant passed up on the idea because it didn't show a sauce bottle. They called it "half an ad."
50 years later, real Heinz bosses have been a bit more forward (or should that be backward?) thinking. They have run the ad campaign almost EXACTLY as Don pitched it in the episode.Well, it's better late than never!
Coming out today: This ad for Heinz ketchup was developed for a "Mad Men" episode of season 6, and is showing photos of food bare of sauce pic.twitter.com/cHum3ItAEw

— Sidonie Sawyer (@sidoniesawyer) March 13, 2017
Heinz's branding chief Nicole Kulwicki told AdWeek: "Even though Don Draper created the 'Pass the Heinz' campaign almost 50 years ago, the communications still really work in today's world. Mr. Draper really understood the one thing every Heinz fan knows, which is to never settle for the foods you love without the great taste of Heinz."
She also told the trade magazine: She added: "What we loved about the campaign is that it doesn't require paragraphs of copy to explain it. It features mouth-watering food images, and all that's missing is the Heinz."
"Pass The Heinz" - New @HeinzKetchup_US ads inspired by hit TV show "Mad Men" https://t.co/fTGY9pt8YB pic.twitter.com/QarV0JGiOZ

— KDKA (@CBSPittsburgh) March 14, 2017
You've got to admit Don's idea get the taste buds going, which proves some good ideas never go out fashion. There's only one things left to do – pass the Heinz!