Donald Trump Fails To Crack A Smile For Marching Band's Daft Punk Medley On Bastille Day
14 July 2017, 16:30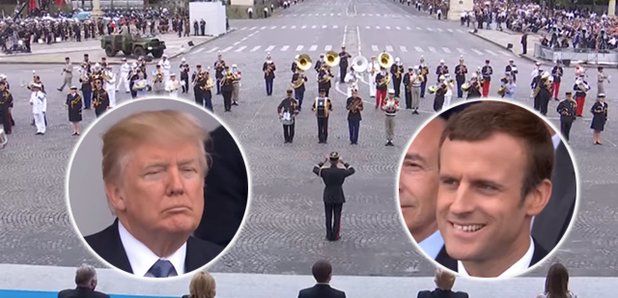 President Donald Trump is in Paris on Bastille Day, but instead of enjoying the celebrations like his French counterpart, President Emmanuel Macron, Trump failed to crack a smile.
It's the biggest day of the year in the French calendar today, and the President of the United States found himself on a visit to Paris for la Fête nationale. In honour of Bastille Day, President Trump joined the French President Macron at the official celebrations.
As a marching band performed a medley of Daft Punk covers, Trump failed to crack even the faint outline of a smile, unlike Macron who couldn't hide his beam.
Contrary to his facial expressions, Trump branded the military procession "magnificent", which included a military display of 63 planes, 29 helicopters, 241 horses and 3,720 soldiers march down the Champs-Elysees in Paris.
Having rolled out the red carpet for the US President, Mr Macron was no less gushing in a speech at the end of Friday's procession in the heart of the French capital.
The French President described the relationship between his country and America as "a friendship that goes above and beyond time", adding: "Nothing will ever separate us."
Mr Macron thanked the US for entering the First World War in 1917, the 100th anniversary of which was also celebrated during Friday's parade.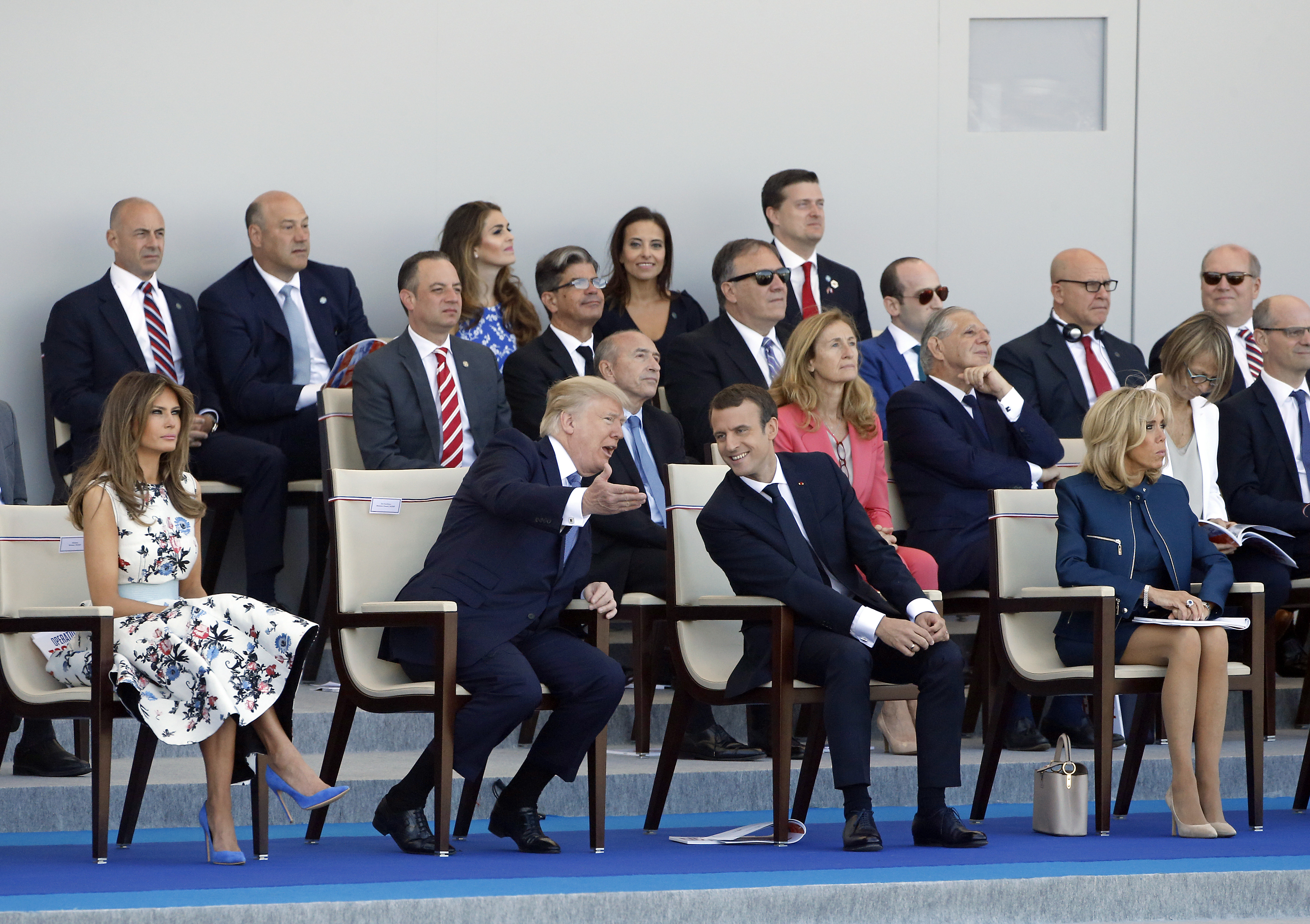 Picture | Getty
US troops, some dressed as First World War-era "Les Sammies", opened the procession.
Mr Trump, who chatted with Mr Macron throughout the parade, used his Twitter account to hail the "great honour" of attending the Bastille Day celebrations, as he congratulated Mr Macron.
He said the US relationship with France is "stronger than ever" following his trip, which also saw the two leaders dine together with their wives Melania and Brigitte at the Eiffel Tower on Thursday night.
Mr Macron's invitation for Mr Trump to join him for his first Bastille Day celebration since being elected as French president in May has been viewed as a sign the youthful leader is trying to position himself as the bridge between Europe and America.
He rode along an open-top camouflaged military vehicle surrounded by cavalry to inspect the troops on parade before joining his wife and Mr and Mrs Trump to watch the rest of the procession.