Guess Which Politician May Make An Appearance In The 'Downton Abbey' Movie!
30 June 2017, 16:44 | Updated: 30 June 2017, 16:57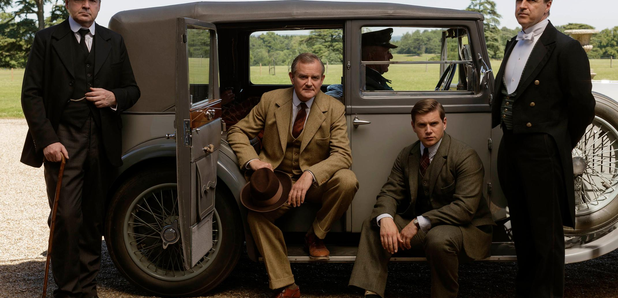 We'll take any piece of information about the upcoming film at this stage!
Television is a wonderful place where anything can happen. Modern day politicians, for example, can potentially crop up in period dramas.
And so it may prove to be, as Downton Abbey creator Julian Fellowes has revealed that he wants none other than Labour leader Jeremy Corbyn to appear in the upcoming (and much-anticipated) film version of the teatime show.
The writer has said that the politician is a "natural fit" for the drama. He added: "We will have to see what we can arrange…. I think Jeremy Corbyn proved to be much, much better than his opponent in the election but better than anyone expected. He tapped into this youth market very successfully and that is very powerful."
Well, it's a bizarre suggestion, but we'll take any crumb of information we can about the film adaptation at the moment.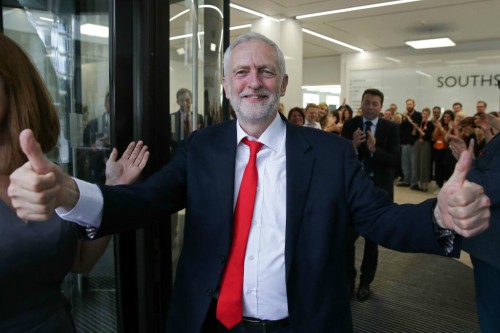 Hopefully Corbyn's a fan of the show (credit: Getty)
Fellowes revealed that it may take the form of a separate story set 30 years before the series: "I think it would be possible to do a prequel that was re-cast and do a love story - so you went right back and had the young cast arriving in the show as footmen and Mrs Patmore being a kitchen maid."
It's reportedly due to start shooting in September, as a source told The Sun at the end of last year: "Film bosses have requested the services of crew members and accountants to work on the picture. A budget has been set and now it's a case of getting everything in place to start shooting. It would take something big to stop the project from happening now."
Actor Jim Carter, who plays the beloved character Carson in Downton Abbey, revealed back then that he'd been asked to keep the shooting dates free but hadn't seen a script. Then, in June this year, NBC Studios president Michael Edelstein said: We are working on getting the script right and then we've got to figure out how to get the cast together."
We hope they all manage to get it together, because we have high hopes for the movie, whether or not Jeremy Corbyn pops in!