Here's Why The Duchess Of Cambridge Gave Prince George A Telling Off...
22 May 2017, 09:54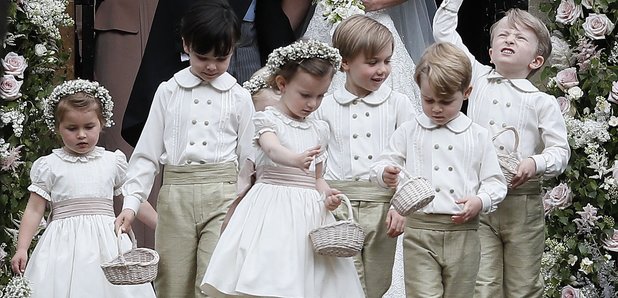 Even future kings of England get a scolding from mum!
It was the standout moment of Pippa Middleton's wedding at the weekend. No, not the dress, or the disappointment over Meghan Markle not attending the ceremony. We're talking about Prince George being told off by his mum!
Tears are to be expected at a wedding, but after the ceremony the Duchess of Cambridge caught Prince George playing with his Auntie Pippa's £40,000 wedding train, before walking across it. A quick scolding from his mum saw the 3 year old get a little sulky and teary before he was then comforted by Kate.
According to fellow guests, all the children in the bridal party were "very well behaved" during the ceremony, so the toddler didn't do too badly, bless him.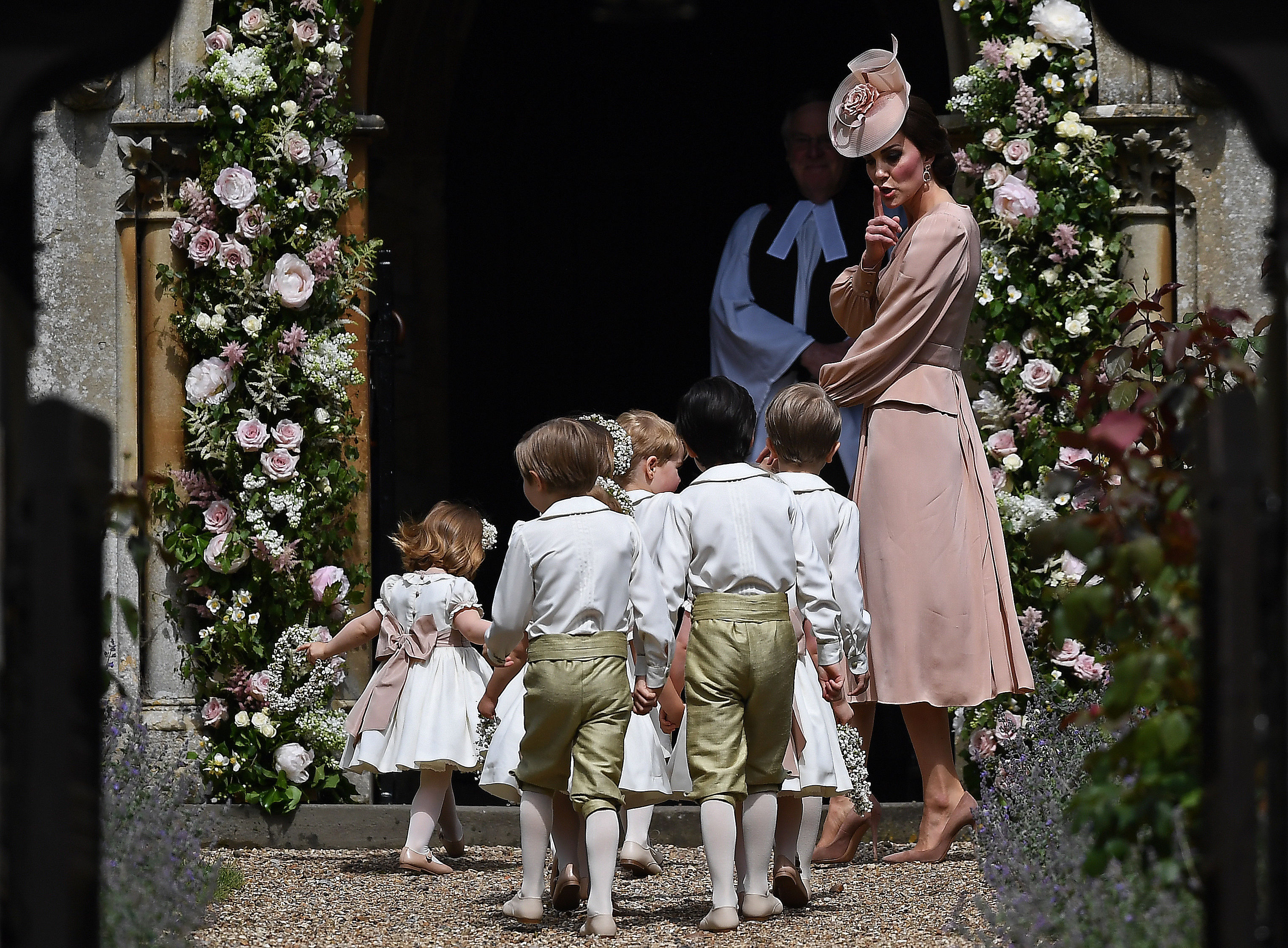 "Shhhh!" Copyright: PA
Kate was seen earlier looking after eight pageboys and bridesmaids - all aged under five - at her sister's wedding. Impressive stuff. As they entered the church she was photographed with her finger to her lips as she told the youngsters to 'ssh' just before the wedding ceremony began.
Earlier in the week a Buckingham Palace garden party guest said Kate told him she hoped they would be good, but that you never knew at their age.
The bridesmaids were Countess Philippa Hoyos, Lily French, Avia Horner and Princess Charlotte, while the pageboys were Casimir Tatos, Edward Sebire, William Ward and Prince George.
Despite being a little noisy, the children performed their petal scattering duties perfectly as the bride and groom left the church. They were all dressed in outfits from Peppa & Co.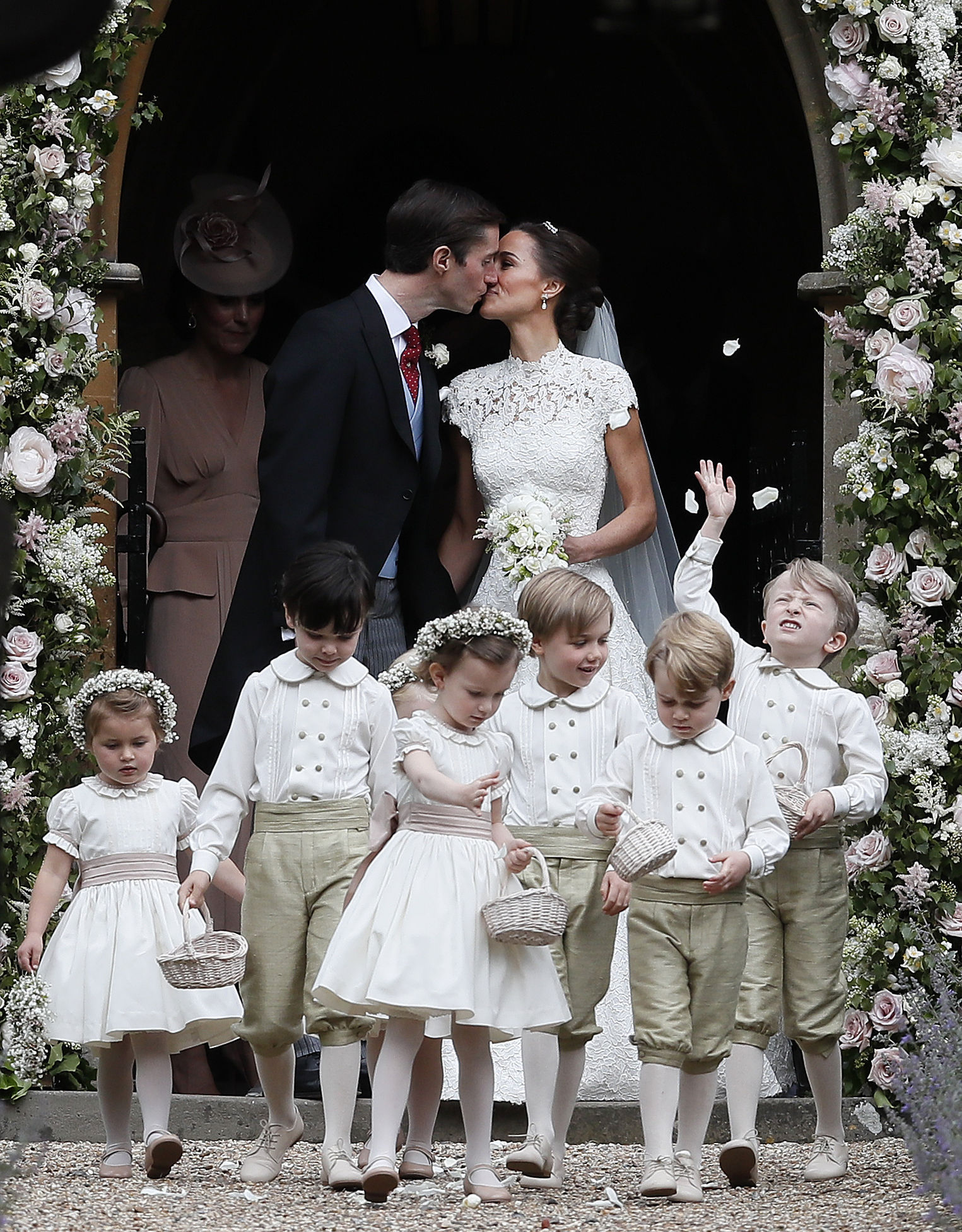 It was all going so well... Copyright: PA
Royal watchers with long memories will remember the antics of George's father William back in 1986 at the Duke of York's wedding to Sarah Ferguson.
The young royal fidgeted, yawned, poked out his tongue and pulled faces at the bridesmaids. Dressed in a straw boater and a sailor outfit - a nod to the Duke of York's naval career - the prince was just four years old, around the same age as George.
Hey, it all makes for a good family story to be told at Christmases to come!