Eamonn Holmes getting bit by massause is the strangest thing you'll see
30 June 2018, 12:38 | Updated: 30 June 2018, 12:39
Talk about sinking your teeth in
Whilst many may want a piece of This Morning's Eamonn Holmes, one guest got more than a mouthful of the host during her appearance on the show.
Dr Dot has been dubbed the 'rock and roll masseuse' with a taste for celebrities (quite literally), coining the technique of bite massage as a way of 'tenderising' her clients.
The doctor has been performing these bite massages since she was five years old and has even performed the technique on celebs such as Simon Cowell, Katy Perry and even Kanye West.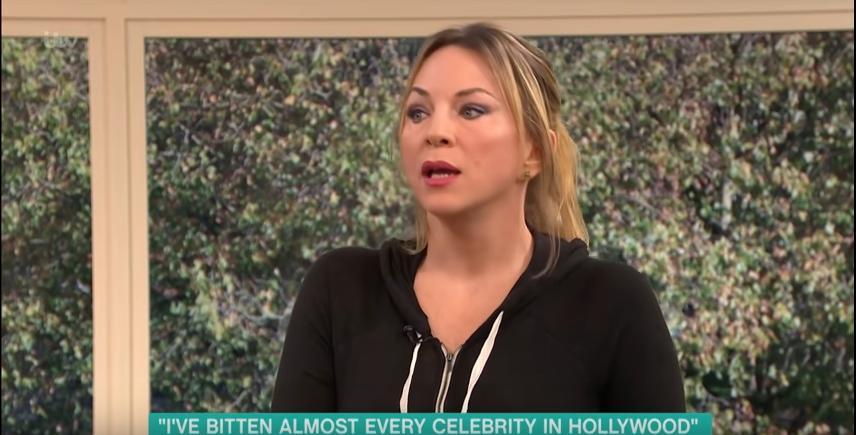 Explaining the method to Ruth and Eamonn on This Morning she said, "I usually start out the massage with what I call the bite massage.
"It tenderises the person before I actually start using my hands. So they get 20 minutes of bite massage and the rest I do with my hands."
Feeling a little left out of the demonstration, Eamonn reminisced on a happier time when wife Ruth use to the same to him apparently. Naughty much, Eamonn.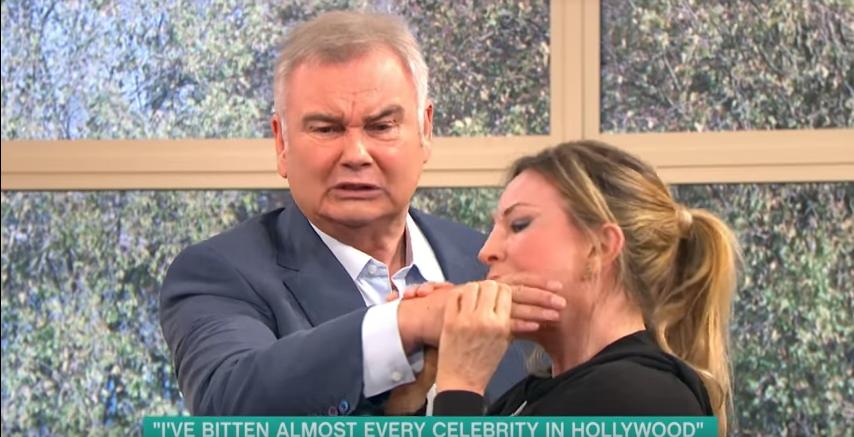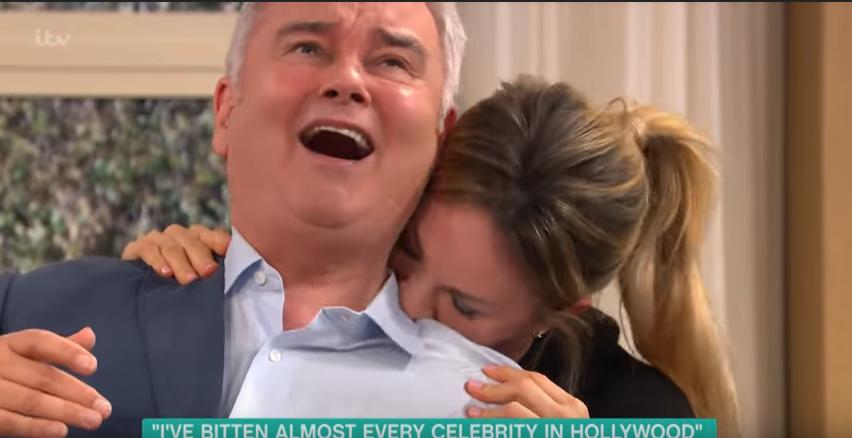 "I remember when I met Ruth and she used to be like that," he joked, "That sort of all faded."
Taking that as an open invitation, Dr Dot proceeded to nibble on Eamonn's hands before sinking her teeth right into the daytime presenter's neck, and despite his initial awkward facial expression, turns out it was quit relaxing.
"I see what you mean actually. Those knotty bits right there which are problematic, you've got right into them." he said.
While the massage method looks rather simple, a 90 minute session of biting will set you back £200 with Dr Dot.
Fancy a bite anyone?