Eamonn Holmes Hates Watching Wife Ruth On Strictly After Urging Her To Quit
16 October 2017, 07:57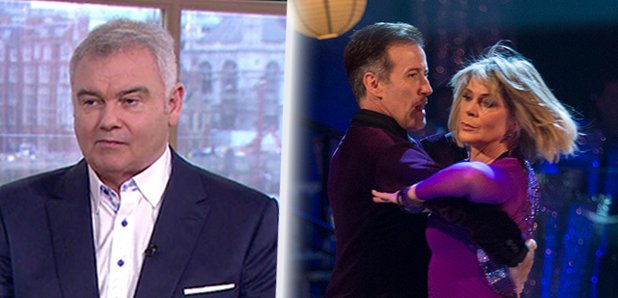 Despite supporting Ruth every week, Eamonn finds it difficult.
The 2017 series of Strictly Come Dancing is well and truly in full swing.
Three celebrities have already had to say farewell to the floorboards, as once again they hit the rehearsal studios for hours of blood (possibly), sweat and tears (definitely) in a bid to survive the vote this coming weekend.
One of the most popular contestants this year is This Morning's Ruth Langsford, who yesterday danced a sophisticated Tango with partner Anton Du Beke.
She received her highest score so far this series, and, can we add, looked stunning in a purple and black ensemble, and wearing her hair in a sleek, shiny blonde bob.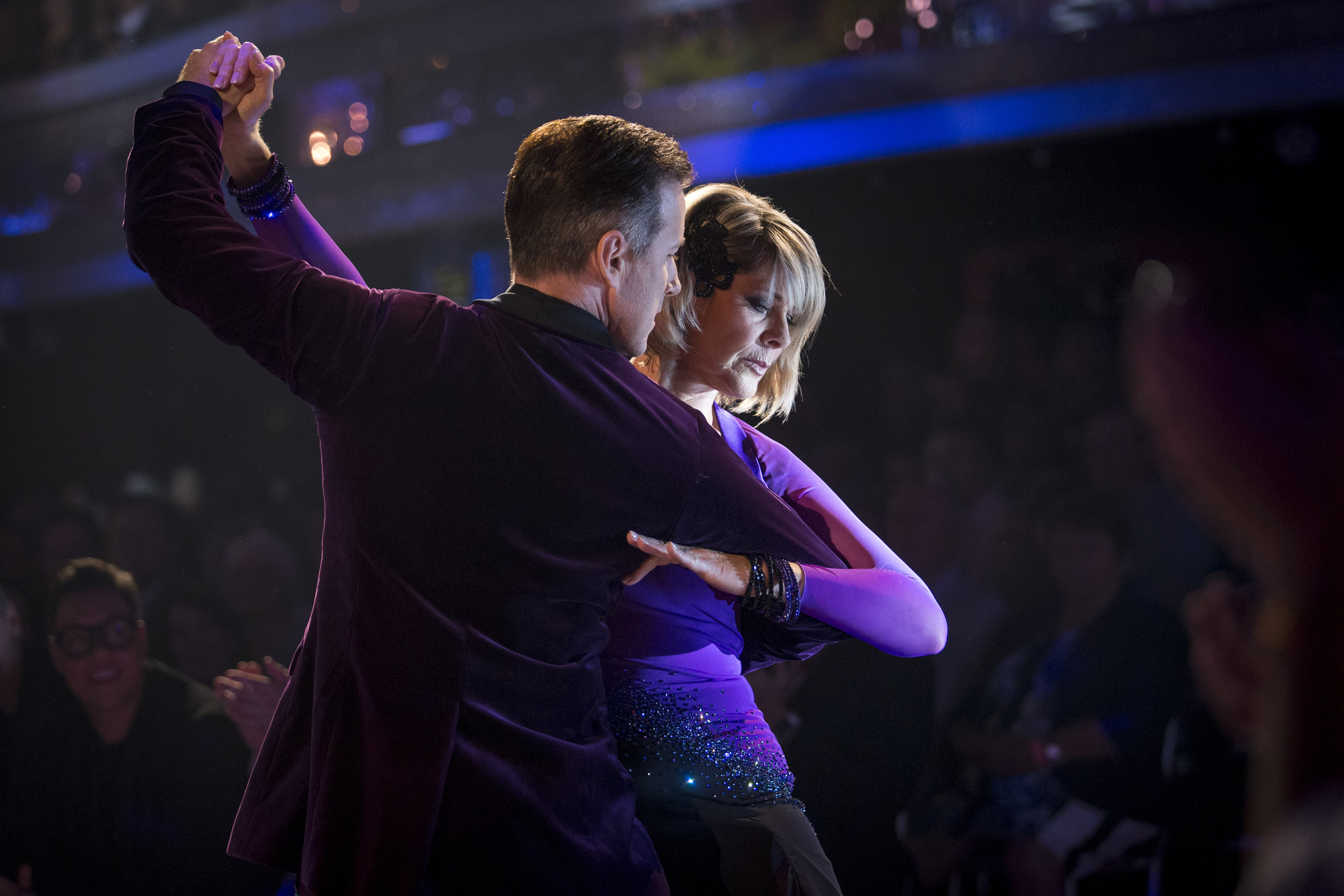 One of her most loyal fans, who is pictured in the studio audience week in, week out, is of course her husband and This Morning co-host Eamonn Holmes.
However, it seems that his levels of support are coming at a bit of a price, as he admits that the studio environment can be a bit tough.
In a recent interview with The Daily Star, Eamonn has claimed that: "audiences are just treated like cattle. They are used and abused."
Oh.
Due to the fact that the show chooses to pre-record the Sunday show straight after the live events on Saturday, it means the the audience are sat for a prolonged period of time whilst a turn-around takes place - the total studio time can often be up to 5 hours.
Eamonn said: "It is a long day. People don't understand. I am like, 'Why is this taking so long? They are now going to do this out of sequence… it is going to take even longer'.
He added: "She has got to change her clothes, he has got to change his clothes, Tess has got to get her hair done again and come down those stairs…"
Clearly disgruntled about the whole scenario, Eamonn wasn't happy about the strict regime within the studio, stating that: "At the end of the show if you walk up to Mrs Smith in the front row to shake her hand security people jump in and say, 'No, no, no'."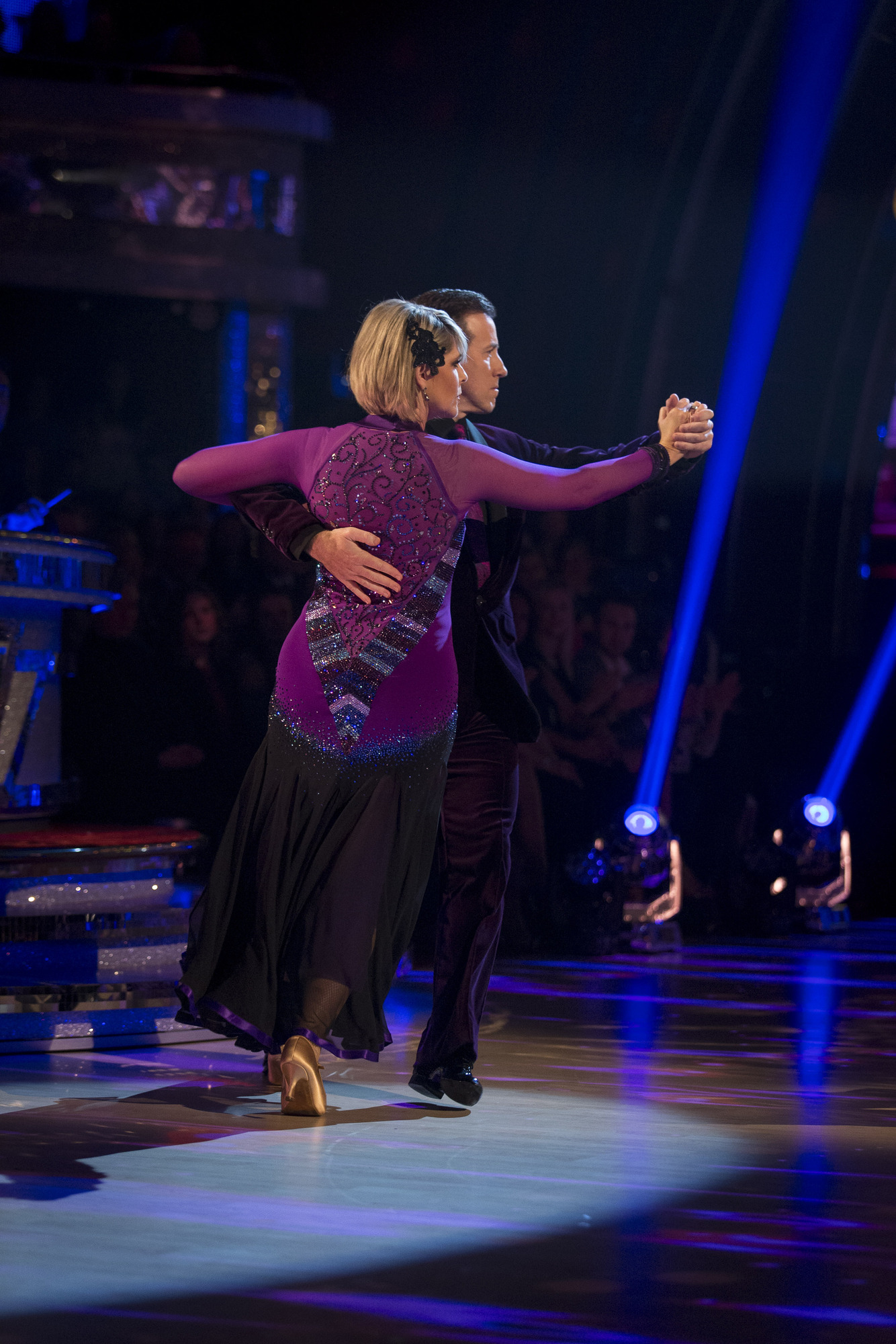 However, despite Eamonn's upsets, the show itself is proving as popular as ever. More than one million fans have signed up in the hope of getting tickets to the live shows this year, with the hardcore amongst them queueing outside Elstree Studios as far in advance as midnight on Friday.
Ruth's performance last night had a bit of a technical hiccup, but, ever the pro, she danced on regardless and did enough to survive the voting this weekend.
Hopefully Eamonn can hang on in there and continue to support his wife for the duration of her Strictly stint!
WATCH: Ruth Calls Anton Du Beke 'Eamonn' On Live TV!