Eamonn Holmes Reveals Why He Was Absent From NTA's In Heartwarming Video
24 January 2018, 11:32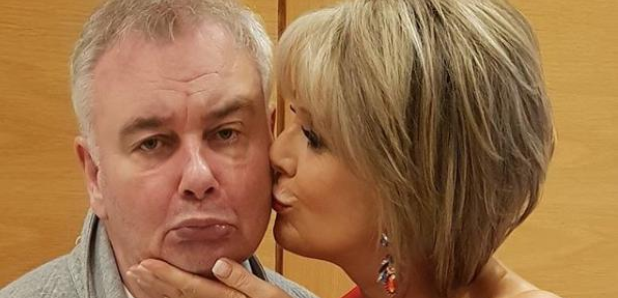 Ruth attended the awards ceremony on hew own.
Ruth Langsford was forced to attend the NTA's alone last night, without her husband Eamonn by her side.
The two posted a cute video on Instagram, revealing exactly why they were to spend the evening separately:
Ruth looked absolutely dazzling in a figure-hugging red gown, whilst Eamonn looked visibly under the weather as he shuffled into shot wearing a grey dressing gown and a sorry expression on his face.
Ruth revealed that this was the first ever NTA's that she was attending without her husband, before she gave him a little cuddle and a peck on the cheek.
To which he responded croakily: "You're looking too gorgeous. She's looking far too gorgeous. Do I look gorgeous?"
(Best not get too close to the germs Ruth!)
It must have been even more of a crushing blow to Eamonn after This Morning scooped the coveted "Daytime" award at the event, after its success in the "Best Live Magazine Show" category last year.
Ruth began her work on This Morning in 2000, with Eamonn appearing as her co-presenter 6 years later. They currently host Friday mornings, whilst Holly Willoughby and Phillip Schofield hold the fort for Monday to Thursday.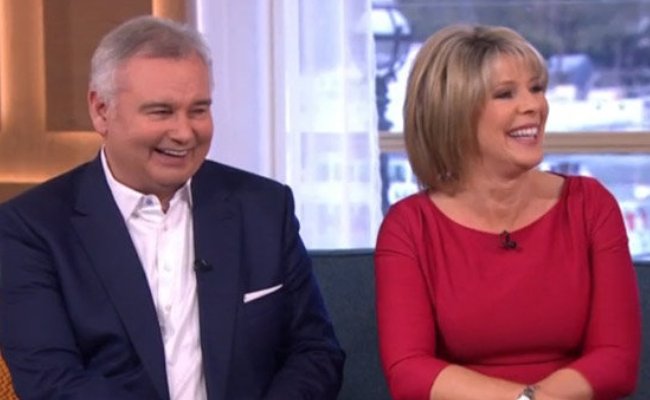 Ruth and Eamonn began their relationship in 1997, and married 15 years later in 2010. Together they share one child, Jack Alexander.
We hope you're feeling better Eamonn - and congratulations on the win!