Remember Little Courtney Mitchell? She's Grown Up And GORGEOUS!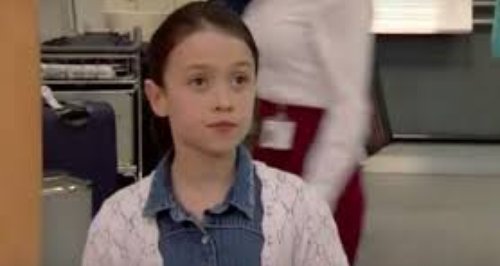 The pride and joy of Grant Mitchell has blossomed into beautiful young lady.
Grant Mitchell doesn't have the best reputation but if he had one priority in life it was his little girl Courtney.
As his only daughter, from his relationship with his late wife Tiffany, Courtney has only made a few brief appearances since she was born into Albert Square in 1997.
The character, which was taken over this year by actress Alice Noakes, was first portrayed by twins Carissa and Josephine O'Meara up until 1999 but was written out of the soap when Ross Kemp decided to quit his role as Grant.
However, Courtney was later reintroduced in 2006 and played by Megan Jossa ( Yes, she was ACTUALLY Jacqueline Jossa's cousin!) and made a brief but memorable appearance as a mischievous tyrant before leaving the show again in June that year.
I smile pic.twitter.com/APdrLMSus7

— meg jossa (@megjossa) May 17, 2014
Well, turns out that Megan has blossomed into a beautiful young lady, a world away from the scruffy hair and freckles she sported on the soap.
Her Twitter account sees the actress poses in a number of pouty selfies, with perfectly styled brunette locks and glowing makeup.
June 4, 2014
What a stunner?!
After leaving EastEnders, Megan still began to pursue her acting career and landed roles in 'The Bill' and 'Coming of Age'.
She also has bright West End Career and played Debbie in the West End show, 'Billy Elliot'.