EastEnders Fans Spotted A Glaring Mistake In Last Night's Emotional Episode
19 January 2018, 07:32 | Updated: 19 January 2018, 07:40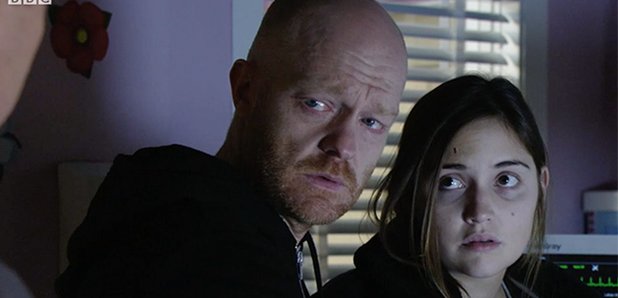 Once you notice it, it can't be unseen!
It's a tough time in Walford for the Brannings, after heartbroken Max had to come to terms with the fact that his daughter Abi is not going to wake up from her "brain stem dead" state in last night's episode.
His youngest daughter fell from the roof of The Vic alongside sister Lauren on Christmas Day after trying to coax Max down from the edge, but she has remained in a coma ever since.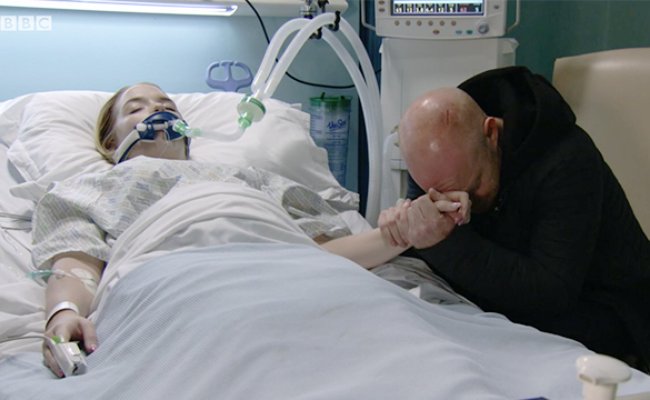 Abi was pregnant at the time of the fall, and doctors miraculously managed to safely deliver her baby girl two months early.
Last night's episode saw a grief-stricken Max smashing up a cot that he'd built for his granddaughter in a fit of rage and despair, but after some support from Dot, he managed to gather himself together to pay a visit to both Abi and her baby in the hospital.
But fans of the soap were quick to point out something rather bizarre about the newborn, who is still being monitored in an incubator.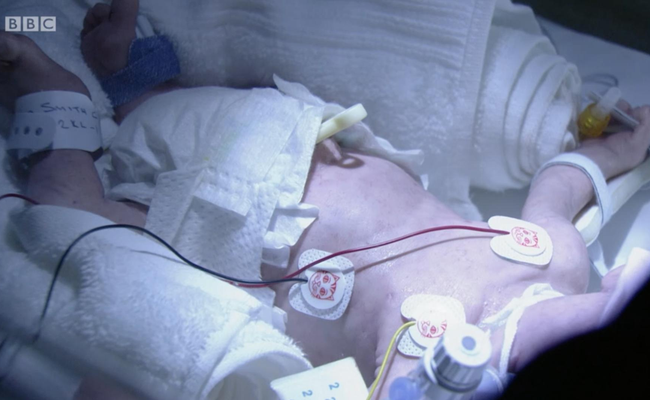 The tag around her tiny left ankle clearly displays the surname "Smith"!
With Abi being a Branning, and the deceased father Steven being a Beale, this surname links to absolutely nobody in the square. Confused viewers took to Twitter after spotting the blunder:
Why has the baby's ankle bracelet got the name smith on it?? #EastEnders

— Joanne coyle (@J_coyle2) January 18, 2018
Why did the baby have a tag with Smith on it in #EastEnders

— Nick Bashford (@nickbash61) January 18, 2018
Why did the branning baby have Smith on it's Id band....Confused me #Eastenders #bbc

— jen neale (@jenjenreader) January 18, 2018
However, the glaring mistake didn't seem to draw away from Jake Wood's heart-wrenching performance as Max, and Twitter went into meltdown at his portrayal of the troubled character:
Max is breaking my heart. @mrjakedwood top performance. #EastEnders

— Michael Stace (@MichaelStace98) January 19, 2018
Struggled not to cry watching tonight's #EastEnders @mrjakedwood once again proving that he is quite possibly the best actor eastenders have

— jade ogom (@jadeyyogom) January 19, 2018
Another stunning performance from @mrjakedwood in #EastEnders this evening. What legend that man is.

— Lewis Jefferies (@lewiisjefferies) January 18, 2018
According to the Walford General doctors, Abi's life support machine is being turned off tonight. Tissues at the ready!
EastEnders continues at 8pm on BBC1.
WATCH! Tiffany Returns To The Square: