Remember Martin Fowler? He's Changed Drastically Since 'Eastenders'!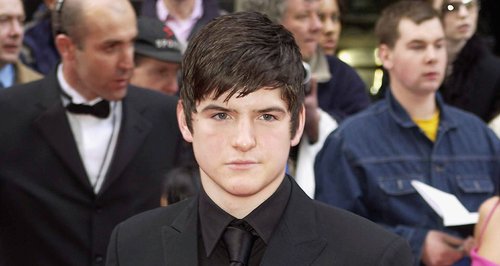 Actor James Alexandrou has grown up a lot since starring in the iconic soap...
Sometimes the best thing about watching soaps is seeing a character grow up right before your eyes.
Even though Martin Fowler has been played by three different actors since 1985, James Alexandrou's cheeky face is normally the one that pops to mind when you think of his teenage years.
James made his debut as Pauline Fowler's son in 1996, where he caused controversy in Albert Square throughout his tearaway years with a number of headline hitting storylines, namely experimenting with drugs and getting his 15-year-old Sonia Jackson pregnant.
The actor left the show after an 11-year-stint in 2007, and it's safe to say he has changed A LOT since his time in the square.
We stumbled across James' Twitter account, where the 31-year-old appears to have ditched his dark brown hair for flaming orange coloured tresses.
Why I love acting. You never know who might be looking at you in the mirror from one day to the next. pic.twitter.com/hTqSYCk9R9

— james Alexandrou (@JamesAlexandrou) 24 May 2015
We had to look twice!
So what's James been up to since starring in Eastenders?
Well, he now directs, edits and writes his own films including 'The Show' last year and his upcoming the project 'One More' which is due out this year.
Read more: Remember X Factor's Janet Devlin? She's Changed A LOT!
James has also continued acting, having starred in the likes of 'Silent Witness' and 'Casualty' not to mention bagging a presenting gig on 'Bizarre Crimes'.
As if that wasn't enough, he is also a regular face on the theatre circuit and portrayed the villain Iago in Othello to celebrate Shakespeare's 450th birthday celebrations!
Meanwhile, James Bye was re-cast as Martin Fowler in 2014.