EastEnders Fans Are In Hysterics At Linda's Weird Reaction To Mick's Kidnapping
31 January 2018, 13:28 | Updated: 31 January 2018, 13:31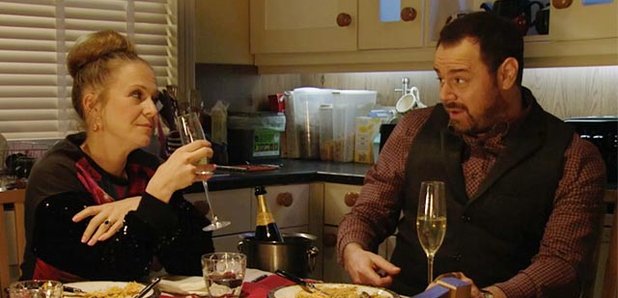 It didn't seem right somehow...
Last night's EastEnders had a dramatic doof-doof end as Mick was seen being bundled back into the back of a van.
But fans were left slightly bemused by his wife Linda's reaction, as she watched the saga from her living room window.
Pub landlords Mick and Linda were set to have a lovely meal by candlelight, but, nothing romantic seems to go without a glitch in Walford, and sure enough Linda was left waiting impatiently as her husband popped out midway to check on a car alarm.
The frustrated landlady flounced through her kitchen and into the lounge to peer out of the window in search for Mick, and she didn't have far to look - he was trapped in a struggle between three hooded figures who were trying to throw him into the back of their van.
However, instead of screaming, or shouting, or banging on the window, or calling the police, what did Linda do? NOTHING.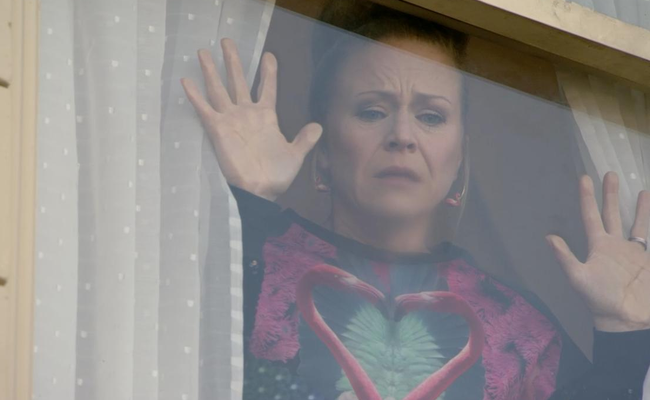 She just stared out the window as she watched her beloved Mick disappear under a hessian bag.
And her lack of reaction didn't go unnoticed with fans of the show:
By the look of Linda's reaction she was glad to see the back of Mick #EastEnders

— Kelly Hargreaves✨ (@hkelly139) January 31, 2018
So how cheesy did everyone think the end of #EastEnders was tonight there was mick being bagged over the head in broad day light and people around everywhere with no help and then Linda just pressed up against the window watching not even scream

— Alex hen... (@Alexhenville25) January 30, 2018
As if no one sees a kidnapping in Broad day light and as if Linda don't start screaming or taking pics or calling police #Eastenders

— Diaryofninemonths (@DiaryOf9Months) January 30, 2018
It wasn't long ago that Linda deafened the whole of Walford with her screams as Mick was shot by new character Halfway. But it seems since then she's learnt to keep her feelings and emotions more internal...
EastEnders continues tomorrow night at 7.30pm on BBC1.