Infuriated Eastenders Fans Can't Believe What Happened Pre-Watershed!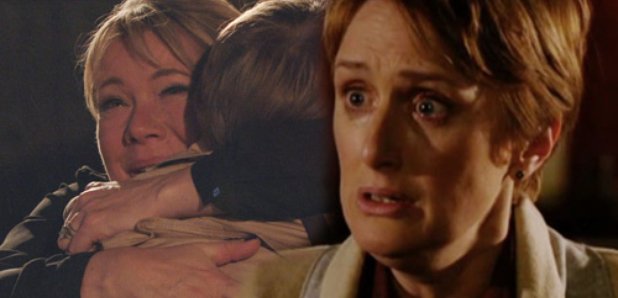 Fans who buckled down to watch the explosive storyline were left gobsmacked by the inappropriate language.
We've been counting down the days until we could finally find out exactly what Michelle Fowler has been hiding.
However it turns out fans weren't expecting the mysterious character to be hiding a foul mouth, as viewers noticed swear words on FOUR occasions despite the programme airing pre-watershed.
Thursday night's episode reached it's climax when Michelle Fowler revealed she had left Florida after it transpired she had been having a relationship with a 17-year-old boy.
As word spread, her husband chucked her out of their house and her son Mark Jnr is refusing to speak to her.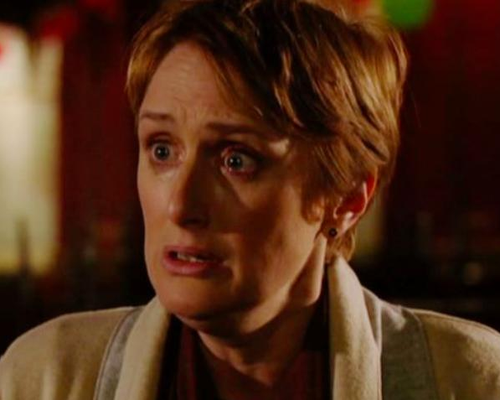 The disturbing twist had viewers up in arms to say the least, but some people were a little more distracted by the language used during the episode.
Michelle Fowler and Sharon Mitchell blurted out a total of four swear words including "bl**dy', a**e', 'sh**ging' and 'ba***rd", with the latter being classed as the second most offensive in guidelines set out by broadcasting regulator Ofcom.
Viewers swiftly took to Twitter to scold producers for the naughty language, with some parents complaining they had young children who were still awake.
@bbceastenders what is with the language today? Kids are still awake? #eastenders

— Beth Robertson (@bethrobertson1) January 12, 2017
What was with Sharon and Michelle throwing b bombs and s bombs in eastenders

— Joseph (@josephd86) January 12, 2017
Sharon on eastenders swearing omg new boss needs sacking

— Sue Hall (@Suehall77) January 12, 2017
In an emotional outburst to Sharon, Michelle, played by actress Jenna Russell, turned the air blue when she said: "Is this really as good as it gets? Working our way through another bl**dy mess he's made and for what? Because he's my husband? Because I need him? Not that much I don't!"
Well, someone needs to wash their mouth out with soap!
Elsewhere, fans were left underwhelmed by Michelle's big reveal, calling producers out for the "boring" twist while others questioned why they had wasted time watching the 30 minute episode.
Tonight's #EastEnders was like an awful rap song. Lots of swearing but zero substance.

— Miss F (@farahgraph) January 12, 2017
Dear @BBC I would like a refund of my license fee for the waste of time that was tonight's episode of #eastenders. Seriously.

— Ben Eaton (@b_eaton) January 12, 2017
Seems like everyone agrees with the boredom from looking at the hashtag #EastEnders #wasteof30minutes #icouldbewatchingnetflix

— A B B E Y (@Abbey_Hartley) January 12, 2017
So Sharon found out about Denise's baby but the whole episode is based on this waste of a character? Worst. Episode. Ever. #eastenders

— Neil Humphreys (@Nelie_Humphreys) January 12, 2017
The Eastenders fanbase aren't an easy bunch to impress!