EastEnders' Richard Blackwood fears for teen son's safety as knife crime increases
8 June 2018, 16:09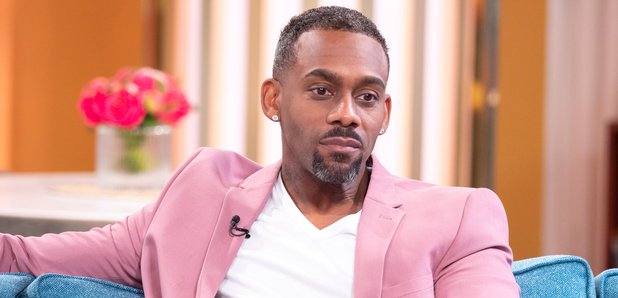 Following the BBC soap's heartbreaking knife crime plot, the actor told Heart about his own concerns for his 17-year-old.
Richard, 46, left the show before the recent double stabbing plot that saw Shakil Kazeemi left for dead in an alleyway, but the plot still resonates with him.
Speaking about his teenage son, Keanu, he said: "It's horrible because sometimes my son says, 'Me and my friends we make sure we always walk together' and I'm like, I never had to do that.
"When I was a kid I can walk anywhere by myself, now it's like like you have to actually walk in groups."
Talking on the topic of knife crime he told Heart: "I think any parent will tell you it is the scariest thing.
The Eastenders star went on to explain that teens murdering one and other was extremely uncommon when he was growing up.
He explained: "Brixton was pretty rough when I was a kid. Certain areas were rough and had their stereotypes but you didn't need to worry about somebody killing you.
"You might get jumped but you're going to hear somebody say, 'Right he's had enough'. But obviously like anything, things start to become extremes.
"So now my son lives in an extreme world where unfortunately that is a part of life. My son could probably say that 'I know people that have been stabbed' already.
"He is very sensible. It's not like I ever need to worry about him in that way but at the same time, naturally I'm more worried about the people around."
Strong in his faith, Richard believes that, "God's got him" and his son has "a good family, good family base in his area"
He added: "I just hope that God's got me and he walks safe."
Watch more: