Eastenders Fans In Disbelief As Unseasonable SNOW Descends on Albert Square
29 March 2017, 13:04 | Updated: 29 March 2017, 14:13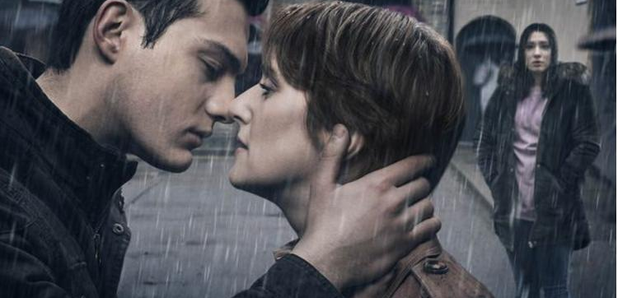 Is there a micro-climate in Walford?
As we've made tentative steps into Spring, the weather's been looking up. Like true Brits, we've been stripping off layers at the first glimpse of sunlight.
But it seems like the poor old residents of Walford are trapped in the throes of winter.
The rest of us were enjoying one of the warmest days of the year while Martin Fowler was caught in a BLIZZARD in a recent episode of Eastenders.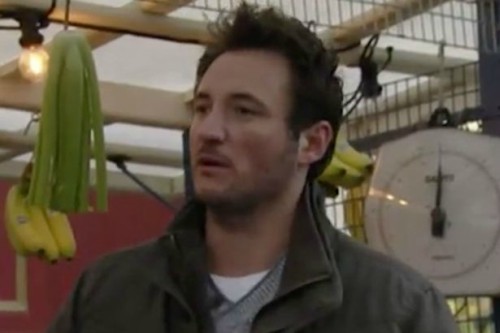 Viewers looked on in disbelief as the long-serving character tended his market stall in the midst of a cold snap. It's either a new TV gaffe, or there's something of a micro-climate around the 32-year-old London-set soap.
This comes after Coronation Street bosses were left embarrassed by a cock-up that, last month, saw Adam Barlow looking for his dad Mike in the pub – despite the fact that Mike Baldwin, played by Johnny Briggs, died more than 10 years ago!
And let's not forget the Eastenders blunder where producers accidentally got the year wrong as they characters rung in 2017...
READ MORE: Beady Eyed "The Chase" Viewers Spot A MAJOR On-Screen Blunder
Characters coming back from the dead, apocalyptic weather taking hold – soapland is starting to look like an episode of Game of Thrones.
And, of course, eagle-eyed and social media-savyy fans were quick to point out the baffling mistake on Twitter.
@DeeBeeInTheSky has a bad a feeling about what all this signals
Ooh, there's snow. Someone's about to die. #EastEnders

— DVID (@DeebeeInTheSky) March 28, 2017
Louis can't believe what he's seeing
Was that snow? #Eastenders

— Louis (@thatPoleLouis) March 28, 2017
Jordansson put it more succinctly than most
Snow on #Eastenders ?

— Jordansson (@Jordeo) March 27, 2017
Laurie is a proper, hardcore soap fan
Enjoying seeing the first snow in Albert Square since Roxy died. #EastEnders

— Laurie Hooper (@lauriehooper) March 27, 2017
But @UltimateBeouch was a dissenting voice amid the disbelief
#eastenders why people going on about the snow? We had full snow over here last week..so what's the problem?

— Miss Be-Ouch To You! (@UltimateBeouch) March 27, 2017
Whatever you make of the supposed gaffe, it's safe to say these viewers weren't hunched over the laptop, wearing two jumpers as a snowstorm raged outside.
What will happen next in the bizarre microclimate that's gripped Albert Square?
Acid rain? Cats and dogs falling from the sky? Whatever it might be, soap lovers will surely have something to say about it on social media!