EastEnders fans think Fatboy might make a surprise return to the Square
1 May 2018, 09:12 | Updated: 1 May 2018, 10:21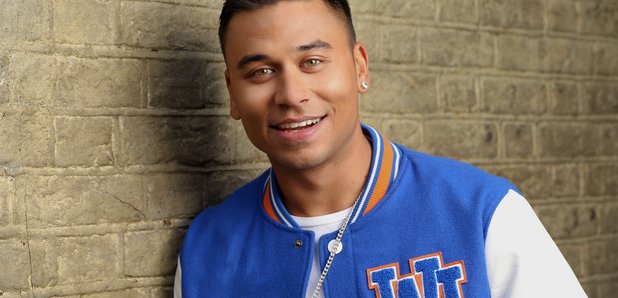 The popular character was written out in 2015, but viewers think Vincent Hubbard's disappearance could prompt his return.
Fatboy met a gruesome end after he was crushed to death locked in the boot of a car - a fate meant for Ronnie Mitchell's ex-lover Vincent.
But now fans of the soap think that Fatboy could be set to make a dramatic return, especially as the car salesman's body was never seen on screen.
A theory shared on Facebook group Walford East quoted Tameka Epsom, who plays Vincent's onscreen wife Kim, hinting that Vincent will soon be back.
Referring to Richard Blackwood's sudden departure from the soap, she said: "He should be back already is what I'm saying! I don't know! I don't know when he's coming back.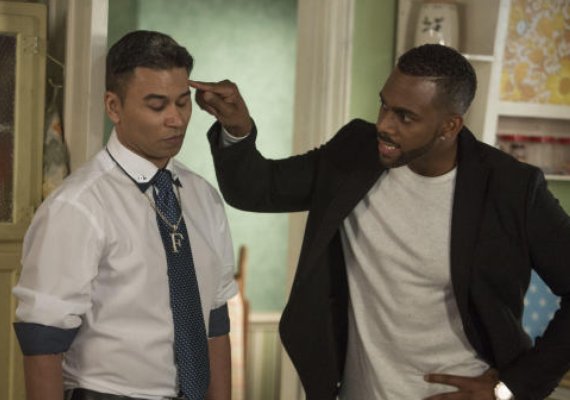 "So watch this space! I hope he's going to come bearing gifts as well. He can't be away for a little while and come back with nothing."
Now people are wondering if Vincent will be make a shock return to Walford and bring Fatboy with him, and if him being kidnapped by bent coppers was part of a much bigger storyline that will play out over then next few months.
One fan commented: "I would love to see Fat Boy back we never saw him dead so he could come back. I miss him and I am sure I am not the only one."
However, not everyone agrees with the theory, with one fan saying:"Vincent has gone simples ! And Fatboy isn't returning if he was he would have done so by now."
Actor Ricky Norwood, 31, also added fuel to the fire, telling OK! Magazine: "I think [Fatboy] would probably get some type of online revenge for the Vincent character, and maybe the Mitchells.
"I mean, it's EastEnders and if you're a fan of EastEnders then you'll know that there are many characters that have died and come back.
"So, you know, anything is possible. EastEnders is such a big machine, they're going 100 different directions right now.
"They know my number, I'm still a friend of the family there. There ain't no hate, there ain't no animosity.
"You never know, and if there was an opportunity of a storyline that was exciting then maybe.
"But I'm not gonna hold out for it, you can't in this business."