EastEnders Fans Outraged At Lack Of Pancakes In Walford
14 February 2018, 11:19 | Updated: 14 February 2018, 11:21
There was no sign of flippin' pancakes anywhere in last night's episode, as the residents of Albert Square chose to favour Valentine's Day instead.
EastEnders fans were left slightly confused with Mick and Linda kicking off the theme of love by decorating the Queen Vic with all things red and heart-shaped.
Mick even asked postman Masood where all his Valentine's cards were, as the landlord was given a handful of bills instead before he and wife Linda swapped their cards.
Resident Whitney also popped into the Vic, and was asked if she had any admirers this year, to which she responded: "I should be so lucky!"
(How does she know a day early?!)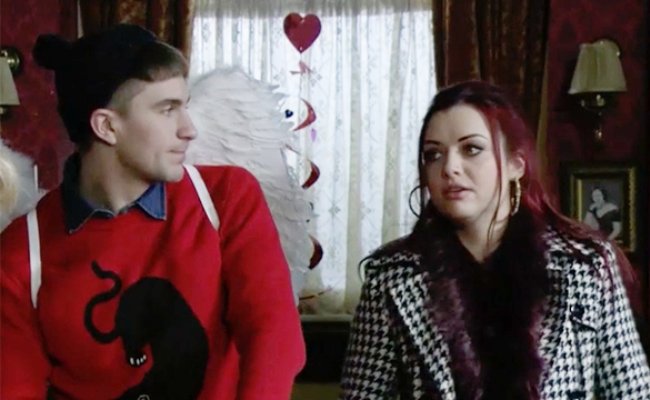 Credit: BBC - Whitney Doesn't Think She Will Have Any Admirers This Year
Elsewhere in Walford, Kim was busy in the kitchen cooking up a romantic dinner for beau Vincent, Robbie and Donna enjoyed a Valentine's peck, and Masood tried to woo Kathy with a rose in the hope he'd get his job back.
Love was definitely all around in the square, with no sign of any flippin' pancakes.
This calendar fault didn't go unnoticed with fans of the soap:
So we've skipped pancake day and gone straight to Valentines ???? #eastenders

— Ms_PottyMouth (@Ms_PottyMouth_) February 13, 2018
Looks like Albert Square missed out on pancake day then..... #EastEnders

— Luke Elkins (@LukeelkinsTV) February 13, 2018
it's pancake Tuesday not valentine's Day #EastEnders

— Joanna@3 (@jojofitz555) February 13, 2018
Regular viewers will know that EastEnders doesn't air on a Wednesday, so perhaps this was the reason behind the glitch. But, it seems that the world may just love the idea of a pancake race more than a romantic plot line.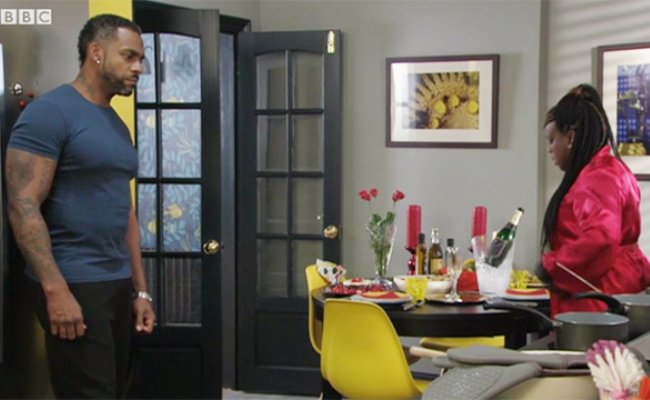 Credit: BBC - Kim Tries To Woo Vincent With Her Culinary Skills
EastEnders returns to BBC1 tomorrow at 7.30pm.