Ed Sheeran Shuts Down The Critics Who Accused Him Of Miming At Glastonbury
26 June 2017, 15:27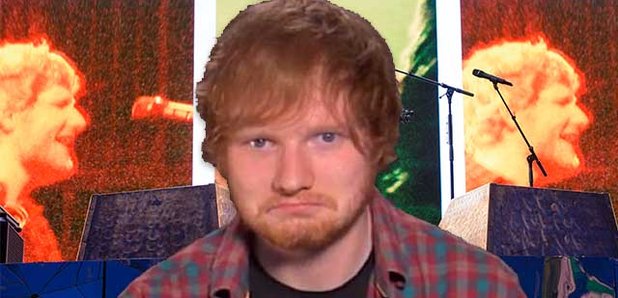 The 'Shape Of You' singer's headline performance at Glastonbury Festival divided opinion.
As always with a festival as huge as Glastonbury, the line up can't please everyone!
And even one of the world's biggest artists, Ed Sheeran, couldn't keep the haters at bay when he took to the Pyramid Stage for the headline slot of this year's Glastonbury Festival.
The red headed singer-songwriter opened his set with his hit 'Castle On A Hill' and performed the whole thing on stage alone with only his guitar and a loop pedal, the latter of which has been the cause of many of the complaints.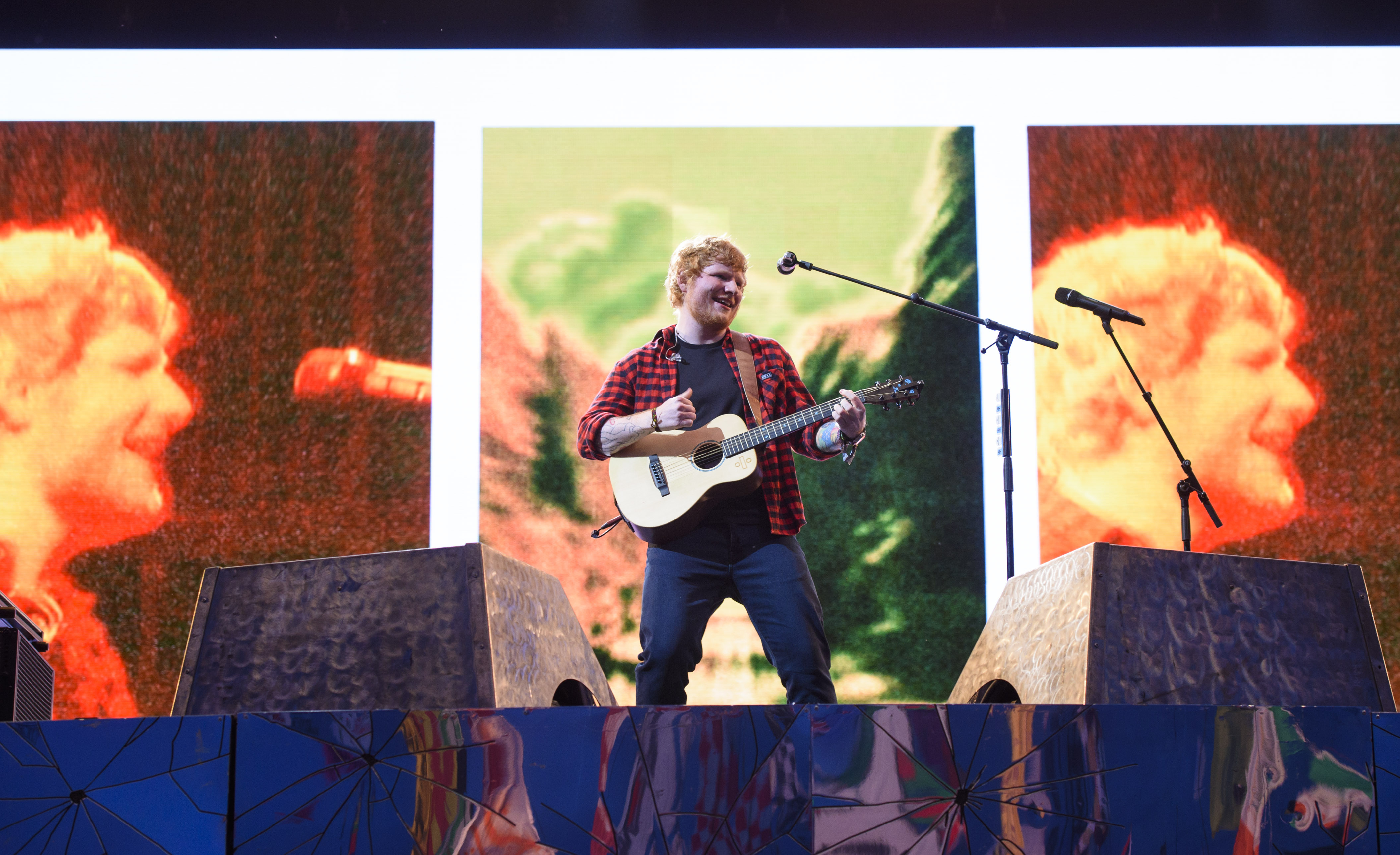 Ed uses a loop pedal to record his vocals and guitar live on stage, he then loops the recordings so he can layer up the accompaniment and make for a sound that seems much larger than just one man and his guitar on stage.
The effect is amazingly impressive and it isn't easy to do, but on Saturday when Ed recorded his own vocals, played them back with the loop pedal and then sang over the top of them, it led many to wrongly accuse him of using a backing track or miming.
#Glastonbury
Basically it's Ed Sheeran singing to a backing track.
Couldn't he get real musicians?
I like him but all a bit karaoke.

— William Snootsworth (@Snootsworth) June 25, 2017
think it would have given a better atmosphere if Ed Sheeran had employed a band instead of a backing track? #glastonbury2017 #glastonbury

— sam bramwell (@bumfluffboo) June 25, 2017
Watching Ed Sheeran at Glasto. Why is he bothering with a guitar, it's carrying on in the background when he stops playing! #miming

— Alex Lane (@alexlane1982) June 25, 2017
Awkward! Of course, many of Ed's loyal fans were quick to jump to his defence and explain how a loop pedal works, but the singer himself also decided to wade in on the discussion.
He said: "Never thought I'd have to explain it, but everything I do in my live show is live, it's a loop station, not a backing track. Please google".
Never thought I'd have to explain it, but everything I do in my live show is live, it's a loop station, not a backing track. Please google x

— Ed Sheeran (@edsheeran) June 26, 2017
It's disappointing that he felt the need to defend himself on the biggest night of his career, but it's easy to see how some people were fooled by his musical gadgets - he's so flippin' good!
Thankfully the majority of people were full of praise for the 26-year-old's set including many of his celebrity pals who tweeted their support.
Too proud of this guy look at the crowd #Glastobury2017

— #GSAP (@Stormzy1) June 25, 2017
Ed sheeran headlining Glastonbury with just his guitar and killing it with what he's come from is encouraging for the music industry.

— Brian Mcfadden (@BrianMcFadden) June 25, 2017
Whats next for Ed, then? You can't get much bigger than Glastonbury!